When most IT leaders think of Power BI, (business intelligence) they think of a tool for marketing or finance. By linking Power BI with Microsoft's Graph API, IT pros can gain access to incredibly detailed information about their environments, users, and application usage. In this recap of an episode of Coffee with Conrad, we shared some of our work in this space.
* * *
Using Power BI
You can download the desktop version of Power BI for free. It's a great tool for IT professionals who work with lots of numbers, analytics, or data. One of the challenges for IT professionals is that they may not think of data in terms of numbers. A second challenge is that they may not always deal with data that's consistent or directly retrievable. As an application, you'll find incredible value in using Power BI for IT.
For years, IT departments have been collecting log systems with large amounts of data. Many times, these departments don't spend as much time creating repeatable processes that can be automated. They'll end up with mountains of data with questions they want to ask and ways they want to manage that data. They'll have questions about how they want to examine that data or where they want to go with it. That's why using Power BI for IT is such a smart move.
Microsoft has done a fantastic job of creating a built-in dashboard so you can find out what you want to do with your data. Those dashboards typically answer a generic question (i.e. what's your total usage of a given system?). Sometimes you want to drill down for more specific answers. For example, you may want to see total usage numbers of a system on a specific day to measure your team's improvement in using it. You may want to examine if they're using it more. You may also want to tie usage to another piece of data. To get good at this, you need to understand how Power BI works.
Azure Log Analytics
One of the advantages of using Azure Log Analytics is that you can connect to all your useful data and export that query into Power BI where you can do all sorts of things with it. Additionally, Azure Graph is a great tool for anyone who loves automation. You have to create a registered, enterprise application and then do a lot of "wiring" to make sure the right members of your organization are connected to it. You'll need to create a Power BI connector to link up, but once the right members of your team are plugged in, it gives you tremendous capabilities to pull out and use data.
Agile IT
Agile IT has its own automation library that includes PowerShell scripts and modules that work together. These tools will deeply interrogate Azure Active Directory as well as your local active directory, Exchanges, your files, and other locations to extract data. Basically, all the data from your local systems can be made available. Power BI can connect with any number of applications.
Agile IT does that in a standardized way every time. Power BI makes this very easy. Once you go into that environment, there's a lot of data to access but it will take time to do so. It's ideal to have a partner to help walk you through this process. Working through Power BI for the first time can be a bit daunting due to the amount of configuration needed. But go through it one time and you'll begin to recognize the pattern. You'll see how to connect your data and use the tool.
Let's look at an example scenario of how Power BI for desktop may help. Imagine you employ hourly workers in the state of California. Your IT department is tasked by the state with validating their login information to ensure people aren't working at times they aren't supposed to. So, how do you make that determination?
Azure Active Directory
Every time someone logs into Azure Active Directory, that information is streamed into Log Analytics. That's where the data comes from and it provides you with a list of users and working times (start of shift, end of shift, etc.). This data will come to you in a spreadsheet. You can compare the data of employees who logged in during valid times as well as those who did so outside approved hours. You can see how many overall logins you have.
Once you receive this data in an Excel spreadsheet from Log Analytics, you can create a dashboard and publish that data into either Teams or SharePoint where you can access the data from. Power BI gives you the ability to access multiple systems and not just individually. You can pull together disparate systems, blending and merging data.
You'll find that dashboards and reports can go beyond the capability you think they had — they're for more than just your server status. As an IT department, you can get your hands on so much more interesting types of data that can then be pulled into an easy-to-read dashboard or report.
Power BI for IT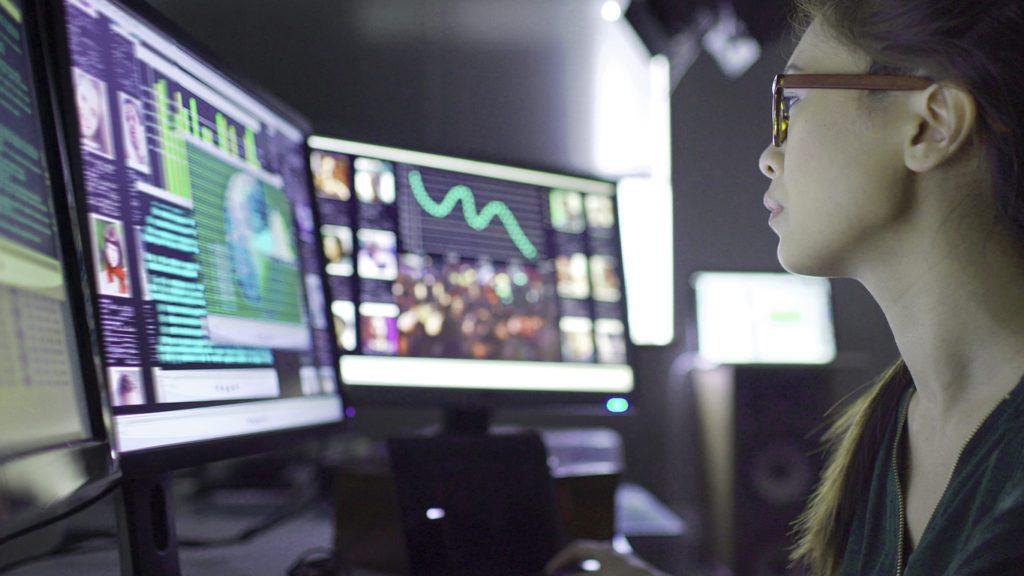 Simply put, Power BI for IT can help your IT department members become business leaders by leveraging many types of data to help process business information and communicate it across an organization more effectively. This resource helps you make sense of the tons of data available to go through. It can help IT departments solve business and operational issues by examining data that goes along with those issues.
One challenge you may have is getting graph API tied with Power BI — it's not a necessarily intuitive process. Once you get it working, however, it can be eye-opening to see how data is presented via Power BI. You can enter a URL and connect to users in Azure Active Directory.
Regarding licenses you may need, Power BI desktop is free. You can download it, use it, or connect to it. Where you'll need a license is if you establish a dashboard that you then publish and integrate into another system. All the users who connect to it will need a Power BI license. As an IT professional with the desktop app, you won't need the license.
Conclusion
In short: Power BI for IT enables you to take your analytical capability to the next level with useful business applications. It helps you better understand and process your IT-related data to improve your effectiveness and efficiency as an organization.
Coffee with Conrad is a series of short strategy-oriented sessions every Tuesday and Thursday at 9:30 am PST. Join us live by registering here: https://www.agileit.com/coffee-with-conrad-register/.