Understanding Microsoft 365 business licensing in terms of the differences between the Business and Office 365 enterprise options is going to be important if you want to incorporate either in your business operations. Here's some information to help you understand Microsoft Business licensing as well as the need to use a company like Agile IT to help migrate your assets to the cloud with full licensing services.
Our Other Business Licensing Guides
Consult these guides to understand how to use all of these licenses in tandem or individually. It helps to make sure you understand what you need or what will be required in certain situations before you act on your own. Consulting a knowledgeable company like Agile can also help with this aim as well. It's often the easiest and surest way to make sure all of your licensing and migration attempts go smoothly.
What Is Microsoft Office 365 Business?
A Microsoft 365 business account tops out at 300 users. It's worth noting that you may need to upgrade to the Enterprise option if you need higher-level features including security or compliance tools.
At the Enterprise level, you also get an unlimited number of users. This means that if you have a smaller business, it may be a good idea to stick with the Microsoft Office 365 option since, otherwise, you're going to be paying for extra features that you may not need.
If you have a business that's small and growing, the Microsoft Office 365 version could certainly be enough, but check your needs against what it does in order to be sure. Chances are good that if 300 users seem about right or even far more than you could ever imagine using, that the Office 365 version is going to be more enough. The cost difference between the two is not necessarily extremely significant though, so that's worth keeping in mind as well.
Understanding Microsoft 365 Business Plans
The plans for Microsoft 365 Business start at Business Basic, and then the cost is a bit more than double for Business Standard, almost double again for Business Premium. The Microsoft 365 Apps for Business is cheaper and more in line with the cost for basic. Here's some information on each of them.
Basic
The basic version of this plan is economical even for small businesses, and it includes options for office apps, email, and calendars, cloud storage up to 1 TB from OneDrive, options for calls, chats, and meetings, automating repetitive tasks, creating polls surveys and questionnaires to get info from customers and employees, integration with apps, security options to fight malware and spam and much more. You can manage passwords, enjoy 99.99% uptime, and get support help from your phone or online whenever you want. There's also the mobile and web version of Office apps you can use as well.
Business Standard
With the business standard version of Microsoft 365, you also get desktop versions of apps from Office that work both in PC and Mac. You get 5 PCs or Macs for every user on the plan. You also get constantly updating options for apps like Excel, Word, Outlook, and so on. These always automatically update.
Business Premium
In addition to the same features, Premium adds advanced security options like resisting ransomware. You can remotely wipe company data, forbid saving or copying data with unauthorized apps, keep backups, perform constant malware checks, and more.
This plan also adds device management options for automatic deployment of Office apps to your Windows 10 PCs, controls your security settings across the network, and many extra options besides.
What Is Microsoft 365 Enterprise?
You can still use Office 365 if you go with the Enterprise level as well as take advantage of the new options. The enterprise-level licensing Office 365 has apps that go with it. The Microsoft 365 option includes Office 365 Pro Plus. It also has the Enterprise Mobility and Security, or EMS for short as well as Windows 10 Enterprise options.
There are definitely times when going with the Enterprise version of Microsoft 365 is going to be highly useful if only for the EMS options since security is such a critical part of any business that operates online for any length of time these days.
With every day that passes, there are more and more online threats being created in the form of ransomware, malware, viruses, and other social engineering tricks to gain illegal access to your systems. This is where extra security is highly helpful.
Understanding Office 365 Enterprise Plans
Office 365 starts out highly economical with the F3 plan, especially if you go for a year commitment. It gives you the Office web and mobile apps, as well as a single hub so that you can utilize teamwork options through the Microsoft Teams banner. This option also has five layers of security and monitoring features to make sure your data stays safe. Other business licensing features include:
Microsoft Graph API
Sharepoint Online
Office 365 Groups
Microsoft Planner
Yammer
Forms
Power Apps
Professional Digital Storytelling
For Microsoft Teams, in particular, it works with business apps and helps you to create a shared workspace where teams can all chat, meet virtually, and do whatever work that's needed. It's particularly useful given the current situation. Microsoft Stream makes it so that you can have your teams engage with smart video.
E1
With E1 you get some extra options like the Power Automate to get some of your everyday tasks automated. You have Skye for Business online as well. This is also the option that gives you more to check with MyAnalytics as well as full legal compliance options including archiving emails, searching related content, doing a basic audit, and handling manual retention policies.
E3
This upgrade adds options like Microsoft Shifts which makes it so Firstline workers can maintain schedules and stay in communication with each other on mobile devices. There are also extra options like Active Directory sync if you have a single sign-on or SSO. There's also the option for subscribing to a calling plan from Office 365 or using existing phone numbers.
Many of the productivity that that users want for are contained with the Microsoft 365 E3 suite. This includes some of the best Microsoft business Apps (e.g. Microsoft Word, Outlook, Excel), access to key services (e.g. Microsoft Teams, Exchange Online, and SharePoint), and many options for connectivity (e.g. Windows 10 Enterprise, Web browser, mobile device apps). While there are many very important security capabilities within this same suite that many business desire or require, there's still a need more governance and protection.
This increase in subscription lets you add on audio conferencing using a local access number or join with one touch. You can call, receive, or transfer business calls with whatever device you want as an additional service as well.
E5
The highest upgrade subscription allows you for still more services such as Azure Information Protection. This makes it easier to make sure your email is secure and that you're protecting sensitive data that your sharing outside of your company. With Microsoft 365 E5, there's still great news for the users with Power BI Pro and Phone service with Teams. That said, this is where the Business can save money and mitigate risk. In particular, the capabilities within the Microsoft 365 platform get some AI help to help protect from risky sign-ins, automated labeling for protecting content, controlled/documented access for administrators and more. This just makes what you had with Microsoft 365 E3 move to a more automated fashion which bring better protection and reduces the IT management overhead.
Microsoft Cloud App Security is also available Microsoft 365 E5 which provides a deeper insight into what and how your users (and vendors) interact with your Microsoft 365 (and more) environment. This truly helps discovery where applications are used (aka Shadow IT) that you aren't managing but maybe you should.
A collection of Microsoft Threat Protection tools is also available to provide a unified front in both managing and protecting your people and information across your landscape of devices, infrastructure, and cloud services. This isn't just an local anti-virus application, we're talking detecting these threats, isolating them, reporting, and then taking action across the board.
The compliance tools also receives an upgrade in this version as well such as allowing for Core eDiscovery in legal matters. All of these plans stack of course, with each granting the capabilities of the plan before it as you go up the subscription scale.
Understanding Microsoft 365 Enterprise Plans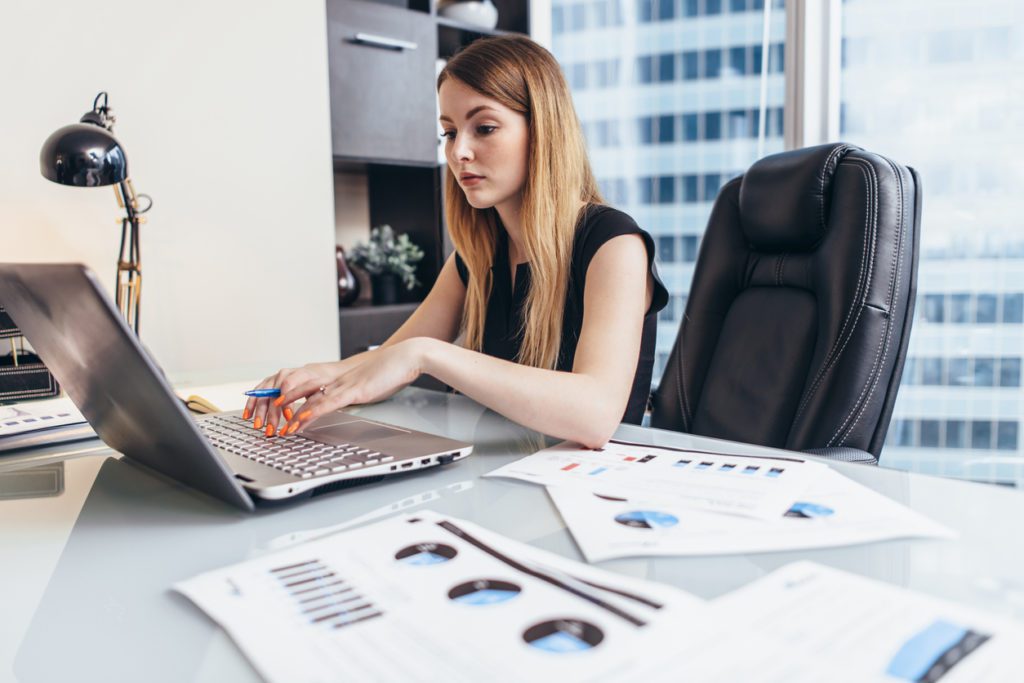 The first Microsoft 365 Enterprise plan is called F1 again. It includes the usual options like Teams, Microsoft to Do, Office 365 Groups, Advanced Threat Analytics, Graphs, Security and Compliance Center, and even the Azure Active Directory Identification Protection Plan 1 which helps you to control access and create the policies you want.
F3
The next tier for Microsoft 365 Enterprise is F3, which adds options like Windows Hello. This allows you to sign on to devices, tablets, laptops or even apps without the need for a password. You get Credential Guard to protect your domain credentials. There's Windows Defender that helps you resist software threats throughout your cloud network, across your apps, email, and elsewhere.
E3
At this level, you get EMS and Windows 10 Enterprise options as well. The subscription level helps increase productivity with special apps for the purpose. It also improves compliance and core security options. Here you have direct access options that allow you to connect directly over a secure connection so that you can work remotely without needing a more traditional VPN. Device Guard makes it so that malicious code just can't run on your network. It safeguards against this by only allowing good code.
E5
At this level of subscription, you get audio conferencing options through the cloud. You have more Power BI options, plus there's integrated security options that are fully automated. You can't be everywhere at once, nor can a full security team, so automated countermeasures certainly help. The advanced compliance tools will also help to reduce the risk from data leakage if you have agreements in place that would cause damage if data got out.
Getting Started With Microsoft Business Licensing
The best way to navigate all of these Microsoft business licensing options is to go with Agile IT. They have performed almost 2 million migrations onto the cloud for more than 1500 businesses. With Agile, you can get full licensing services for GCC, GCC High, Azure Government, Microsoft 365, and Azure.
For more information and to request a quote, please don't hesitate to contact us today