After moving to the Cloud, most organizations mistakenly assume that their cloud hosting provider takes over their security. This assumption puts the organization at greater risk of breaches that necessitate Cloud Security Posture Management (CSPM). A CSPM solution available to cloud users, especially in this age of hybrid working, is Microsoft Defender for Cloud. Other than just being a CSPM, Microsoft Defender for Cloud is ranked top in Cloud Workload Security Solutions and Extended Detection and Response (XDR) tools.
What Is Microsoft Defender for Cloud?
Microsoft Defender for Cloud is a tool that is expected to protect your Azure and hybrid resources. While Microsoft uses a wide variety of physical, infrastructure, and operational controls to help users secure their Azure, there are still additional actions that you can take to ensure that you adequately safeguard your workloads.
Specifically, Microsoft Defender for Cloud helps you assess and visualize the security state of your resources in Azure as well as on-premise and other clouds with Azure Secure Score. Besides, the tool helps simplify enterprise compliance and helps with viewing compliance against regulatory requirements. What's more, with the tool, protect all the hybrid cloud workloads with Azure Defender. This integrates within the Security Center. Finally, with Microsoft Defender for Cloud, you get a tool that can help you use AI and automation to cut through any false alarms you get to quickly identify threats, thus basically streamlining threat investigation.
Azure Defender
Note that in the past, Microsoft Defender for Cloud went with the name Azure Security Center and Azure Defender. The name change did not mean that the functions of this tool changed. Defender for Cloud is still expected to generate alerts for resources deployed on Azure, on-premise, and hybrid cloud environments.
Critically looking at the solution unearths that it is better than point solutions. This is timely, seeing as the threat landscape has significantly changed to include attackers that are not only confident in their approach but who manage to come up with more sophisticated and organized attacks. This changing reality means that a greater level of professionalism needs to be adopted if organizations are to stand a chance against these types of attackers. Point solutions are no longer viable, seeing as these can only be used with known attack signatures. With this tool, you have a better chance at identifying emerging threats. Then, expedite detection and response.
The Difference Between Security Alerts and Incidents in Microsoft Defender for Cloud
When you deploy Defender for Cloud within your infrastructure, there are two major notifications you should expect to get. The first is security alerts that are notifications that Defender for Cloud will send you when it detects a threat. The tool will prioritize and list the alerts along with any information necessary for you to quickly investigate the problem. This information will come with a detailed step-to-step that should help you remediate the attack you are subject to. Have in mind that the alert data is retained for a maximum of 90 days, during which you should probably address it. Suppose you end up with a collection of related alerts. In this case, the tool sends you a security incident that doesn't list each of the individual alerts. For this kind of notification, the tool uses Cloud smart alert correlation (incidents) to correlate different alerts and low fidelity signals into the security incidents.
In retrospect, when Defender sends you a notification of a security incident, it provides you with a birds-eye view of an attack campaign that you are likely experiencing. Having this view means that you have a quick understanding of the actions that the attacker took, the resources that were affected, and the action plan you should consider.
Note that on a continuous basis, Microsoft has dedicated research and data science teams that monitor billions of signals a day in a bid to quickly identify threats through integrated threat intelligence, behavioral analytics, and anomaly detection.
Alert Classification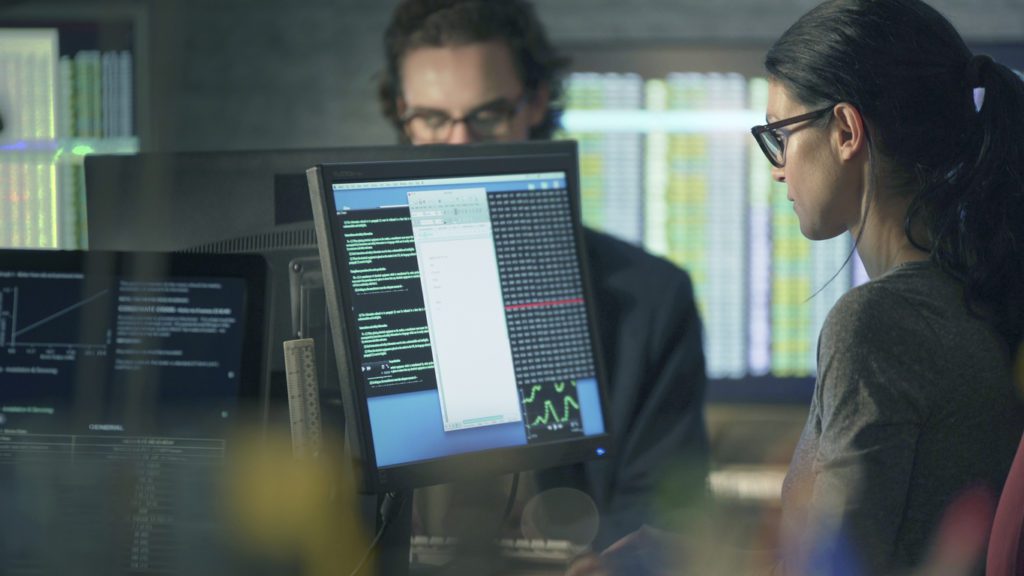 For you to get the most out of security alerts, you want these to be classified based on their severity. In classifying these alerts, easily prioritize the order in which you should attend to each of these alerts. Dubbed alert severity, the Defender for Cloud portal displays these as either being high, medium, or low severity. This way, analysts are able to see which of these matter and which ones should be addressed first.
Suppose you aren't necessarily able to view these alerts when you get on Defender for Cloud. In this case, this tool has provisions that enable you to export alerts. These include downloading a CSV report from the alerts dashboard. Note, however, that this is a one-time export to CSV. As such, you want to have that initial download to capture as much as possible. The reprieve is that on the Environment settings, you have the option of continuous export that allows you to configure streams of security alerts and recommendations. Finally, you have the option of Microsoft Sentinel connectors where you can stream security alerts.
Cloud Smart Alert Correlation
As hybrid cloud workloads evolve, you need a tool that continuously analyzes this environment with advanced analytics and threat intelligence. This comes at a time when the breadth of threat coverage is growing. As such, you need a tool that can triage the different alerts and identify which ones are an actual concern.
To correlate the different alerts, Defender for Cloud utilizes fusion analytics in the backend. Fusion examines the different signals reported from you to find the patterns instrumental in revealing attack progression or shared contextual information. The result is indications as to whether there should be a unified response procedure for the different alerts registered.
A neat element to Microsoft Defender for Cloud is that the tool leverages MITRE Attack Matrick to associate alerts with their perceived intent. This way, it becomes significantly simpler to formalize security domain knowledge. By utilizing the Matrix, the tool can gather the different steps of each attack. Thus, potentially rule out the activities that appear to be steps of an attack. Combining this facet with AI algorithms ensures that the attack sequence is sufficiently documented.
Learn More About Alerts in Microsoft Defender for Cloud
Agile IT is a Gold Microsoft Security partner with 16 years of experience in the Microsoft Cloud. To learn how you can defend every piece of your environment without information overload and using your existing Microsoft licensing, request a consultation today.