Google is an excellent platform for start-ups. It is simple and connected, and the free personal version ensures that all your employees are familiar with the platform. However, for a growing business, there is a point where you reach the Google ceiling, and it no longer supports your organization. If your organization is at the point where you have outgrown Google, here are the top reasons to move from Google Workspaces to Microsoft 365.
Reduce Costs By Moving From Google Workspaces to Microsoft 365
Cost is a critical factor for any business looking to optimize its collaboration and productivity suite. After all, as you scale, even a $1/user/month makes all the difference.
A reason to move from Google Workspace to Microsoft 365 is that Google Workspace actually costs more. Granted, Google Workspace's pricing is relatively more straightforward as compared to Microsoft Licensing. Still, the latter allows you to scale licensing to what your employees need.
With Microsoft 365, you won't be pigeonholed into rigid pricing tiers that might not meet your specific business needs. By design, Microsoft allows you to find a price specifically designed for your business. Besides, you can take advantage of the pricing difference when you choose to use only web apps on the platform.
Maturity
Let's look at Google Sheets which is part of the Google suite. Given today's fast-paced work environment, Google Sheets is lacking, and that's where Microsoft Excel comes in. For a CFO trying to make projections, it makes more sense to go with Microsoft Excel as the latter is relatively more mature as compared to Google Sheets.
Another reason to move from Google Workspace to Microsoft 365 is the accessibility of desktop apps and offline access. Granted, Google has recently added offline access to Documents and Sheets. Still, these are only available through a browser extension and must be set up per device. Besides, documents need to be synched prior to losing internet access. Think of it this way, this current model with Google Workspaces makes it a viable option for flights or a planned day working at the beach. However, if your internet connection was interrupted unexpectedly, you would only work on what you already have opened.
Vendor Consolidation 
Today's business IT ecosystem is not only highly sophisticated but also ever-increasing in complexity. This brings about a constant need for modern infrastructure that is both expensive to maintain and ineffective to operate. That's why most organizations are seeking to go lean when it comes to the technologies they invest in.
Google is a productivity and email suite. Often this will require secondary tools like Slack and Trello, among others, in a bid to meet the entire needs of the business.
With the Office Suite, you have Microsoft's platforms like Teams, Viva, SharePoint, and Power Platform alongside features like Tasks and Shifts. This work in tandem, ensuring you have everything you need from a single vendor. This removes the costs and complexity of integrations. Besides, this dramatically reduces the third and fourth-party risks to which vendors expose you otherwise.
As such, with Microsoft 365, it becomes easier for your business to achieve vendor consolidation. This is barely achievable with Google Workspace.
Administration changes After Moving From Google Workspaces to Microsoft 365
For a growing business, administration of the IT infrastructure can be quite a hassle. With Google Sheets, Google offers G Suite admin training aimed at giving Google Workspace administrators the skills and confidence needed to use the platform and its tools more effectively. Unfortunately, there are still few Google-trained administrators who would be capable of running the platform for you more effectively.
Now, suppose you decide on migrating VMs from Google Cloud Platform (GCP) to Microsoft Azure. The likely motivation is that GCP doesn't offer as many built-in services and features as compared to Azure. Further, given the rising panic over the medium-term future of GCP, it would only be prudent to move from one cloud infrastructure platform to the other.
On matters of administration, moving VMs from Google Cloud Platform to Azure opens up the door to hundreds of thousands of highly experienced certified experts. This means having capable hands handling the administration of your IT infrastructure from the get-go, even as you scale up.
Training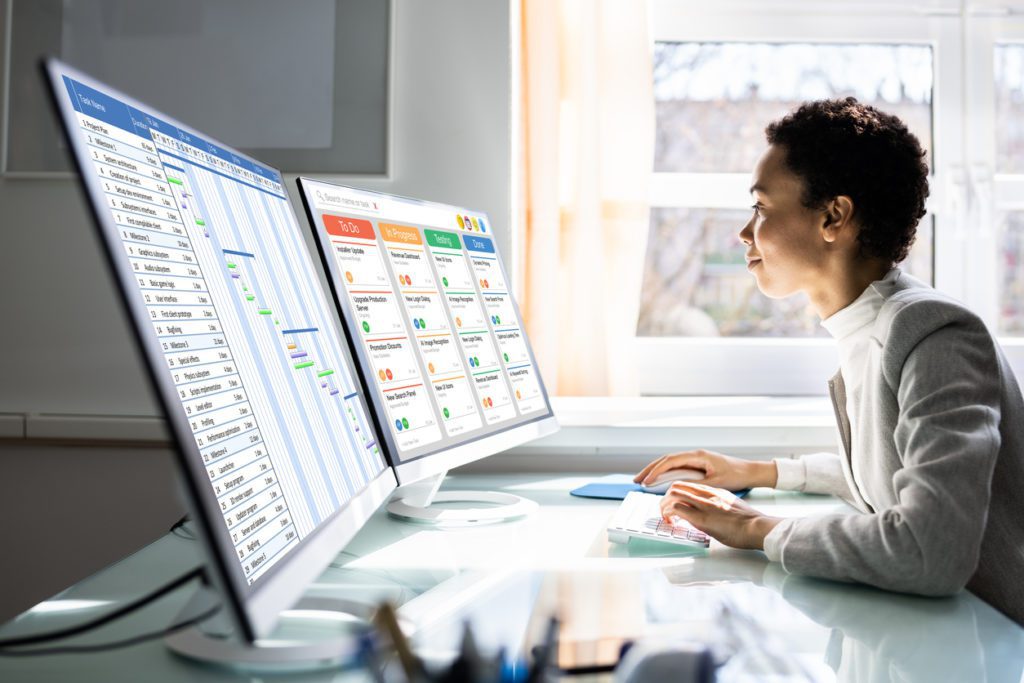 Both Microsoft 365 and Google Workspace offer on-demand training options to meet your needs. The goal is to offer professionals fundamental education in an easy and flexible means to ensure that all parties are well-equipped to work with the different tools.
With Google, administrators get a few documentation pages for extended functionality. For instance, professionals have access to endpoint security and DLP. Notably, their entire Google Workspace Administrator Training path has only two courses which are barely sufficient to have IT professionals sufficiently trained to handle the administration of the Google platform.
On the other hand, with Microsoft, you have Learn.Microsoft.com. The latter is a full-feature training path with certifications and an extensive community of MVPs who provide support. Besides, employees and partners like Matt Soseman and April Dunham make informative on YouTube, which comes in especially handy for professionals looking to get training on how best to manage their Microsoft IT ecosystem.
Security 
As your business scales up, data security becomes a growing concern. In the recent past, data breaches have been expensive and downright detrimental to businesses. Thus, you want to make significant steps towards ensuring that your IT infrastructure remains safeguarded.
Google's method of saving and sharing files can make it an arduous task to ensure a departing employee does not share internal documents outside the company. Users can also take advantage of Data Loss Prevention, but unfortunately, this is only available in their enterprise plan.
Besides, there are privacy concerns with Google, especially seeing as Google has admitted to sustaining some data from its users. This is different from the Microsoft model. With Microsoft, they retain licenses and not user data. The business can ensure that they scale these licenses that way, Microsoft wouldn't end up leveraging user data the way that Google does. Overall, your data is more secure with the Microsoft platform than with Google Workspace.
Need Help Moving Move From Google Workspaces to Microsoft 365?
At Agile IT, our experts can help you navigate the nine common pitfalls you will likely face during the Google Suite to Office 365 migrations.
If your organization has outgrown Google and is navigating a migration to Microsoft 365, let us tell you what to plan for and what to avoid. Schedule a call with a Cloud Advisor today.