Are you wondering how to meet NIST compliance in Office 365?? As NIST CSF versions 1.1. rolls out and private and government agencies around the world race towards compliance, figuring out how to leverage all available tools to immediately get compliant is a struggle for some.
Luckily, NIST CSF compliance is rapidly achievable within the Microsoft ecosystem. And, it's Fast Track ready for easy deployment. Let's talk about it.
Understanding NIST Cybersecurity Framework (CSF)
The government space is undergoing dramatic changes in the cloud space. Homeland Security rolled out Continuous Diagnostics and Mitigation (CDM) to help reduce risks across agencies cloud solutions. The DCOI continues to play a role in cloud migration and cost-reduction, and the overarching HVA policy guides risk reduction behavior across government entities.
But, not every government security policy is directed solely at government entities. The NIST Cybersecurity Framework (or NIST CSF ) is a set of best practices for cybersecurity that has been widely adopted by both government agencies and private entities across the U.S.
The value of NIST CSF goes far beyond its scope (which is massive). Adopting NIST CSF also puts you in compliance with more granular cybersecurity frameworks such as FedRAMP, HIPAA, FISMA, and the new Cybersecurity Maturity Model Compliance framework(CMMC) coming in 2020. This makes NIST CSF valuable across industry verticals, and it's often seen as a "catch-all" for some of the more nuanced cybersecurity policies.
Remember, you still need to implement unique solutions for both DFARS and ITAR compliance. Both of these are packaged within Microsoft environments. But, you should work with a Partner to set up the policies that unlock both of them separately from your NIST CSF compliance.
So, what is NIST CSF, and how does it work?
What is NIST Cybersecurity Framework (CSF)?
NIST CSF is broken down into 5 primary components called the "Five Functions" or the "Framework Core."
Identity: This involves managing risks for systems, assets, data, and, most importantly, people.
Protect: This involves safeguarding critical infrastructure and removing or reducing risks in the case of a threat.
Detect: This involves identifying cybersecurity risks and events.
Respond: This is how you respond to those cybersecurity risks and events.
Recover: This is how you recover data post-event.
There is plenty of nuances baked into each of these core components. Indeed, we urge everyone to read the Official NIST Roadmap for Version 1.1.
How to Get NIST Compliant With Microsoft's Suite of Tools
Microsoft provides the tools and resources to help your organization get NIST CSF compliant. Whether you're a private organization that's looking to reduce risks (security breaches are up 11% this year) or you're a government entity looking to get compliant with regulatory bodies — achieving NIST CSF compliance within your Microsoft ecosystem should be an immediate goal.
Thus, for organizations looking for a jump start, Microsoft Partners like Agile IT offer Fast Track capabilities with NIST CSF — which will help you rapidly roadmap and implement NIST NSF frameworks.
Let's jump into some of the tools and resources that Microsoft has to help brands build their NIST CSF framework.
5 Pillars of Successful NIST CSF Implementation Using Microsoft
This post will dive into those five pillars and talk about how to create NIST CSF success in the Microsoft ecosystem.
1. Identity Controls
When it comes to setting up identity controls in Microsoft — Azure AD is the go-to. Azure AD provides identity and asset management across your IT architecture. You can set up identities for every person in your organization and layer that with AD's incredible security to guide your entire identity transformation. This means all of your users can have the same single sign-on for ALL of the apps and resources in your business.
It's best to think of Azure AD as overarching identity control. In a sense, Azure AD de-silos the identity control solutions trapped in your other apps. Using Azure Connect, you can connect your sale stack, marketing stack, Office 365 apps, and all of those other resources trapped in the cloud, mobile, and on-premise to your Azure AD identity controls. Thus, every piece of your IT puzzle is using the same identity controls.
To learn more about Azure AD licensing, click here. NIST CSF Identity Control Tips:
Migrating all of your legacy apps to Azure AD via Azure Active Directory Domain Services can save you time and headaches. And, it's much cheaper than trying to web together identity controls throughout your stack using custom identity development.
Azure AD works with thousands of apps — and that includes Google Apps, Salesforce, and tons of valuable Business Intelligence tools glued to your warehousing.
Remember, Azure AD is going to manage identity across your Microsoft ecosystem, meaning that users can use the same sign-in and identity controls with Flow, Office 365, and all other Microsoft apps. This makes implementing IT policies extremely easy. Certainly, it makes finding risks even easier.
2. Security & Data Protection
Protecting data is a critical component of your overall NIST CSF framework. Identity controls are only powerful if they allow conditional access to resources. And, that's where tools like Azure Active Directory Conditional Access come into play. Not only does Azure AD Conditional Access control access by identity, but it supports the NIST CSF framework.
And, beyond conditional access, Microsoft has some pretty robust security tools for safeguarding your data. The Azure Security and Audit Solution lets you dive deep into your IT architecture and monitor your security posture. Resources like Application Insights lets you detect application anomalies, and some of the deeper Azure functions like Azure Monitor and Azure Advisor let you actively monitor logs and deployment.
The most basic security workflow would be Azure AD identity with Azure AD Conditional Access, but there are so many layers of security packed into the Office 365 and Azure environment that remaining secure becomes second-nature — and almost every Microsoft tool has it's own security features that compliment your overall conditional access needs. NIST CSF Security & Data Protection Tips:
Start with Azure AD for Identity and Azure AD Conditional Access for Security & Data Protection.
Align with your Microsoft Partner to help you figure out which suite of security tools make the most sense in your IT environment.
Utilize additional security tools like Azure Monitor and Application Insights to regularly monitor security posture and detect threat anomalies.
For government entities, Microsoft Government Security will be your go-to for your GCC High environment.
3. Monitoring and Risk Detection
There are plenty of granular monitoring solutions built into every Microsoft app. Thus, let's cover the big three. These will be the tools that handle device-based attacks, email attacks, and identity attacks.
Windows Defender Advanced Threat Protection
Windows Defender Advanced Threat Protection is a tool designed to help you mitigate (and often eliminate) device-based threats. There is a ton of complexity and machine learning involved in Windows Defender's threat detection services. It uses behavior sensors to understand when user anomalies are present, and it uses threat intelligence (which combines ML with the expertise of Microsoft Threat Hunters) to quickly recognize any attacker tools. In a sense, Windows Defender Advanced Threat Protection helps your entire enterprise network respond to device-based threats — even when those devices are from outside of your IT ecosystem.
Office 365 Advanced Threat Protection
Office 365 Advanced Threat Protection is the email protection tool. Since the majority of businesses (over 80%) use Exchange, mitigating email risk is directly linked to mitigating Exchange risks. And, Office 365 Advanced Threat Protection is the security pillar of your Exchange use. Also, this is important. 92% of ALL malware threats are spread via email. So, having robust email security that can detect malicious attachments and give you the reporting and analytic tools to prevent them from surfacing in the future is critical. This is exactly what Office 365 Advanced Protection can do for your business.
Azure Advanced Threat Protection
Azure Advanced Threat Protection is Microsoft's identity protection tool. Indeed, it's hyper-complex. It monitors and learns about the user behavior from every user contained in your Azure AD environment – and it leverages those insights to detect abnormal behaviors from any of your users. It will give you clear timelines for correction and rapid triage throughout your kill chain. This makes it incredibly valuable for complete security controls — since it acts as a broad solution chained to user identities. NIST CSF Monitoring and Risk Detection Tips:
A good initial workflow is to set up Azure AD and use Azure AD Active Directory to connect all of your other business apps to that identity umbrella. Then, you can track risks and threats using Azure Advanced Threat Protection coupled with Office 365 Advanced Threat Protection for email and Windows Defender Advanced Threat Protection for devices.
Remember, all of these security policies are Fast Track Ready. And, you can rapidly implement them throughout your organization with an award-winning partner like Agile IT. Contact us to learn more.
4. Rapid Response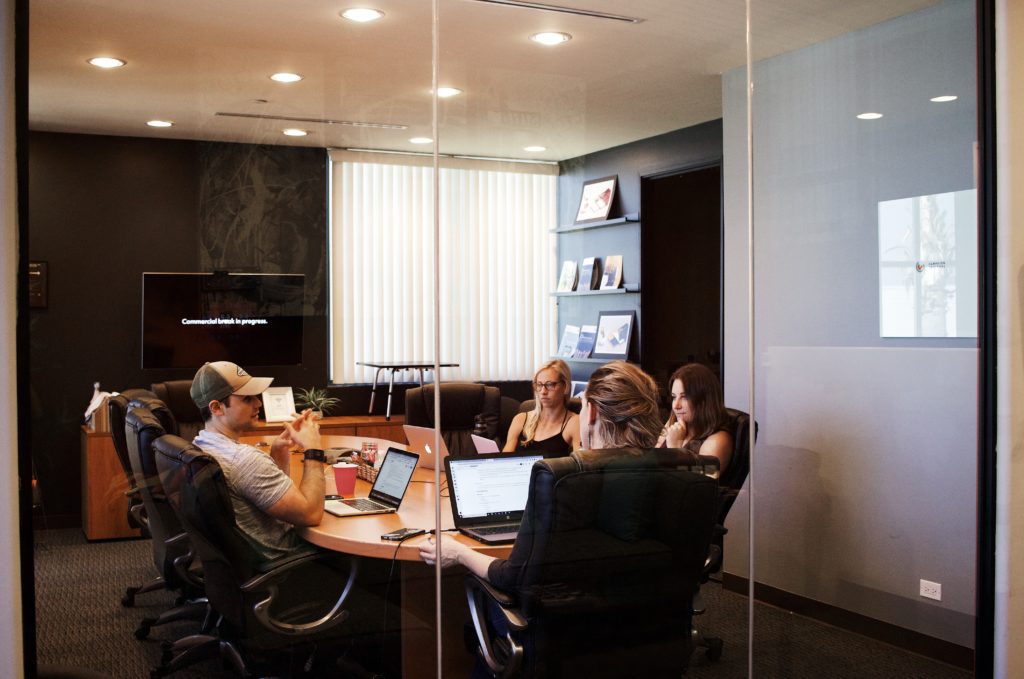 At this point, you have identity controls, data protection, and monitoring solutions. Nonetheless, what happens if an attack makes its way through your defense web? Part of the NIST CSF framework is having the ability to contain threats once they appear.
Furthermore, Microsoft has a few critical tools for this. Azure AD Access and Usage reports give you a deep dive into your security architecture and risks — which you can use to implement security standards and protocols. Additionally, Azure Monitor and Azure Advisor come in handy for activity monitoring, which can give you broad insights into your risk profile. Indeed, contained within your entire Microsoft environment is a rapid response. You have to learn how to react to risks that are presented as they come.
A good Microsoft Partner can help you understand the typical workflows associated with risk prevention, detection, and mitigation. NIST CSF Rapid Response Tips:
Once you detect an issue, you need to use best-practices to curb the threat and any potential threats coming from the same vector. Microsoft is incredibly agile when it comes to mitigation, response, and detection. However, your organization will still need to react to incidents and have a game-plan for threat response.
Fast Track can help with implementing security standards. Yet, you should work further with your Microsoft Partner to establish unique strategies when it comes to advanced threat mitigation.
5. Recover
NIST CSF also lists recovery as a key tenant. With Microsoft, this comes in a few forms. Azure Site Recovery can help with basic disaster recovery for SMBs. However, we heavily recommend that you set up a unique disaster recovery solution that makes sense given your environment.
Disaster recovery is hyper-unique to each business. Also, it's something that requires specialized workflows, systems, and architecture.
NIST CSF Recovery Tips:
Develop a disaster recovery solution that works with your entire ecosystem.
Final Thoughts
Setting up NIST CSF compliant workflows in Microsoft is achievable using Microsoft's suite of tools. Mapping the NIST CSF and NIST 800-171 compliance within Office 365 requires a unique blend of licenses and policies. And, it's doable for both private entities and government entities that are using GCC High. Are you looking for a Microsoft Partner that can help you implement the policies that unlock compliance? Agile IT is an AOS-G and Fast Track Ready partner, capable of helping regulated organizations of any size meet their cloud-based compliance needs in the commercial, government cloud, and GCC High environments. Request a free quote today and find out how easy compliance can be.