The following post is a recap of an episode of Coffee with Conrad, in which we discuss how Power Automate can be leveraged by executives in minutes to automate and eliminate repetitive, time-wasting tasks.
* * *
A common challenge faced by many executives is that when they hear the term automation, their mind thinks of a process that requires a lot of effort. It can be challenging identifying what processes can be automated for us.
Microsoft's Power Automate — formerly known as Microsoft Flow — gives managers and executives the ability to streamline their workflow for any number of processes or purposes.
It helps automate tasks that seem simple, but often end up being delegated or falling to the wayside. In just a few clicks, Power Automate can help leaders achieve productivity gains for themselves. That productivity can then filter throughout the organization to leverage this automation.
When a leader can see the value in automation, it then becomes apparent how it can benefit the rest of the organization. Time is the one thing we can't recreate and it can easily be wasted. Sometimes this is your time and sometimes it's other people's time. Power Automate can help you take back your time and give time back to others as well.
How Power Automate Helps Your Business
Power Automate has a set of templates with the intent to automate repetitive tasks. These are tasks that are either forgotten or flat out don't get done. These templates aren't just what you can find in Office 365. There are working examples on Salesforce or other apps you may have used. The key is to start small and get a feel for them first — as you become more proficient in your understanding of the system, you can develop more sophisticated templates. It does have the capacity to build more complicated templates with the ability to add tasks.
Use Case: How Power Automate Helped Streamline Agile It's "Brown Bag" Sessions
One example of a process greatly aided by Power Automate is Agile IT's "Brown Bag" sessions. These sessions are an opportunity for the organization to share information and content that is then recorded, streamed, and shared with the entire team. The goal was to create a request using a Microsoft Form where people could submit ideas and content. The Microsoft Form included basic information needed to be captured to set up the session.
The first step in the process is to choose the correct template. Users can then use dropdown lists to customize the template, seeing the whole flow of the form being created. Users also have the ability to choose who the form will be sent to and include a site address leading to a SharePoint list. They can enter different defining characteristics — in the case of the Brown Bag sessions, that would be title, description, area of focus, justification, presenter, slides, and video. The result is that within a few minutes and a click of a button, you can automate the process and update it to a SharePoint site directly.
Under normal circumstances, you'd need to email an entire group to solicit feedback. This gives you a uniform way to collect that data. You can easily request additional information as well.
Power Automate Solves Problems
Power Automate solves the problem of choosing what tasks to delegate. Rather than delegate one of your "pain points" and creating a problem for someone else, you can just automate it. Sometimes, improving operations isn't about changing a process. It's about doing what you already do, but making it more efficient. Power Automate gives you the ability to do this in 15 minutes, giving you your time back as an executive and a leader. Everyone else will follow suit, and it can increase productivity and consistency for your entire organization from the top down.
"If This, Then That"
Power Automate enables you to make decisions and guide the flow of communication within your organization. Think of it in terms of the phrase, "if this, then that." If the response for an issue falls under one specific department, then you can direct the email towards the appropriate person. If it's in another area, you can guide it toward that specific director or supervisor. Power Automate allows you to set up an infrastructure that directs responses to the right leader within your organization.
Some questions you may encounter as you begin using Power Automate include:
Where Do I Go to Start?
You should be able to access it wherever you access your Office 365 applications. This includes https://portal.office.com or you can go to https://flow.microsoft.com. If you're unable to access it, you may not have the license for it. In that case, speak to your organization's IT administrator about adding it to your license.
Can I Tie This Into My Activities in Microsoft Teams?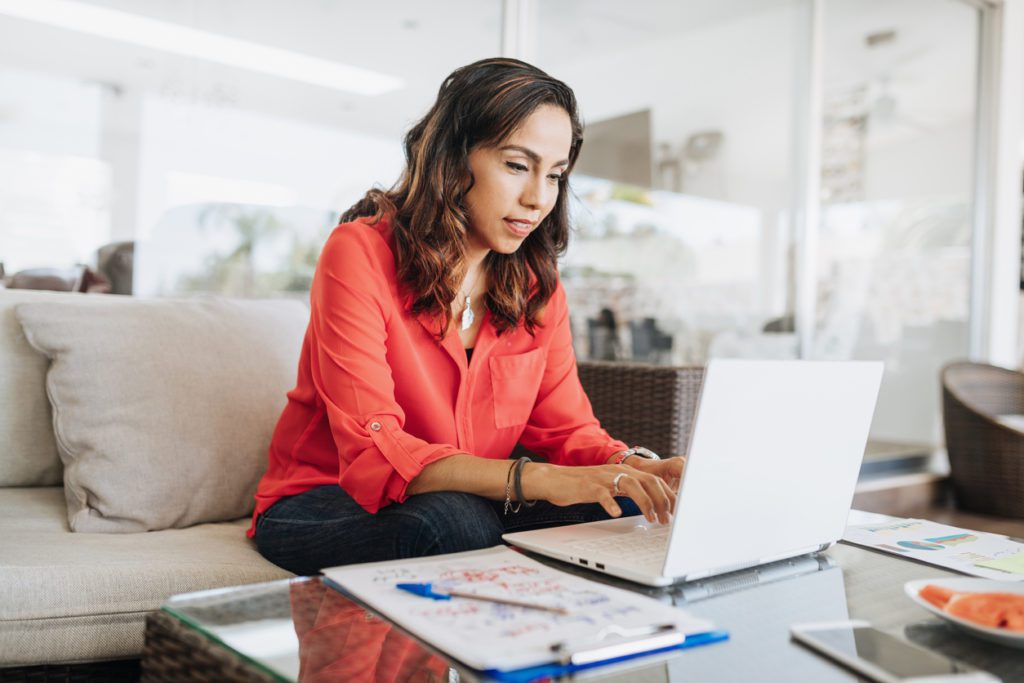 You absolutely can. Microsoft Teams, Microsoft's suite of collaborative software, allows you to integrate with Power Automate. When you create a Flow, there's a trigger included. In the example outlined above, the trigger was when a new response was submitted into the form ID. Likewise, Teams has a series of triggers (i.e. when someone starts a new conversation). You can set it up so that something occurring in Teams acts as a trigger. You can also push requests to Teams. If you're in Teams looking at files, you can set up approval processes via Power Automate. You can establish a conditional set-up with functions like a yes or no box.
Can You Add Metrics?
That will depend on your organization's specific purpose for using this system. If people aren't using it or are submitting information in other ways, you may need to examine why that is. It could be a lack of awareness or not enough attention to detail. The major metric you'll want to examine is: are your team members using this and making it effective? Is it saving time and solving problems?
The bottom line is that Power Automate is a tool you can use to help streamline operations, increase efficiency, and enable you to focus on innovation. Play around with it to see how you can learn its features and get the most value out of it.
Coffee with Conrad is a series of short, strategy-oriented sessions. Attend every Tuesday and Thursday at 9:30am PST. Join us live by registering here: https://www.agileit.com/coffee-with-conrad-register/.