Microsoft's Office 365 is a comprehensive platform with IT-based business solutions that help organizations operate effectively. If you're not currently using it, you'd be wise to consider migrating your entire organization onto the platform, especially for a remote team. You may find that prospect somewhat difficult with the current working landscape where the majority of offices are forced to work remotely. But you can not only complete the transition while working remotely - it may also help you function more competently as a remote team. Microsoft Office 365 has a wide variety of applications that can benefit remote teams regarding the following capabilities:
Cloud storage
Email and calendars to stay on top of everyone's schedules
Real-time collaboration for word processing and editing
Communication (chats, video conferences, calls) that can be done from various locations
Below are four best practices for migrating to Office 365. Within these recommendations, you'll also find some of the benefits of switching to Office 365 as well as common challenges some organizations face. With Office 365, you can empower your remote team to be more functional than ever before. Let's take a closer look at the best practices for your Office 365 migration.
1. Develop a Migration Schedule
They say that "Rome wasn't built in a day". Organizations don't make widespread migrations in a day, either. Before you begin migrating, develop a set schedule with milestones and deadlines your team will need to hit. These can include dates they need to take tutorials or other installations or updates of the new software. By developing a schedule, you're essentially creating a roadmap for the entire migration. You can share this with your team members so they know when they need to fulfill specific deadlines as well as when they can expect to have access to the Office 365 platform.
2. Communicate With Your Team What They Can Expect
Whether you're undergoing an organizational transformation or not, one of the most critical aspects of successfully working remotely as a team is to communicate regularly. Schedule regular conference calls or video conferences to discuss the changes. Follow up however you communicate with your team (email, project management tool, etc.) in a way that captures all decisions. Document all the changes your team is going to go through and prepare them for how their day to day operations may change as a result of them.
Adopting a new system can sometimes be difficult — after all, it can take time to adapt to change, especially when your team members are set in their ways. But ultimately, transitioning to Office 365 won't just help your team be more productive overall, it will actually help facilitate remote work (more on that below).
These communications may need to take different forms than usual due to your organization being remote. For example, you can't call an in-person meeting to discuss any changes. You can, however, hold a video conference or conference call. You can also set up a form online for the team to provide their questions or feedback when convenient. Having clear, transparent deadlines and expectations for your team and the adoption of Office 365 helps cut down on confusion later. No matter how your team may struggle with the transition, they'll appreciate it when you keep them informed. By communicating early and often during the process, you're not leaving anything to chance.
3. Understand and Communicate the Benefits of Migration
Office 365 has many benefits, and it's important that you can understand these so you can communicate to your team why you're making this transition. Change for the sake of change isn't necessarily a good thing, but it's much easier to explain changes when you know why they will help your team work better. Below are just a few benefits of Office 365 for remote teams looking to adopt it:
It Includes Many Operational Capabilities
Depending on the license you choose, Office 365 essentially has an application for most operational solutions you may need. Outlook enables you to send emails and view your team members' calendars. Word, Excel, and PowerPoint allow you to organize your thoughts, data, or information in creative and engaging ways. In the web versions of applications like Word and Excel, you can even collaborate in real time. SharePoint allows you to share and store files. Teams brings all your collaborative capabilities into one app.
Remote Work Is a Lot More Difficult Without It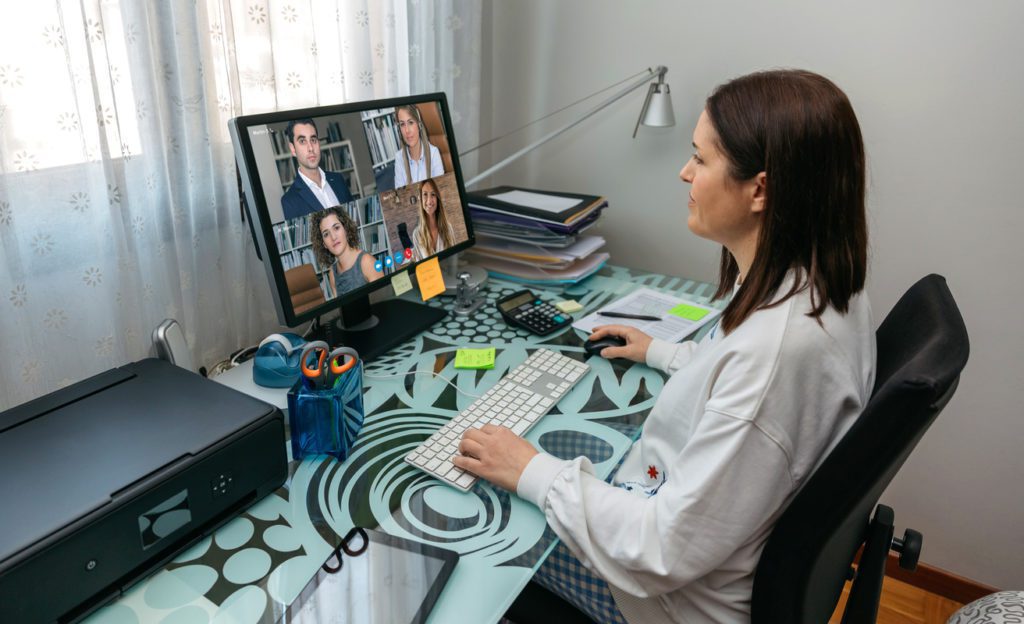 For the time being, remote work is an inevitability for most office workers. However, remote work was becoming more and more popular before the lockdowns and will continue after they've concluded. Research shows that prior to the lockdowns, 4.7 million employees were working from home at least half the week. Having all of your organization's collaborative and communication software within one comprehensive platform goes a long way in making remote work manageable. Take the example of a remote team that doesn't have any type of communication platform in place - it would be nearly impossible for them to get their jobs done while working from different locations.
It Brings Many Functions Under One "Virtual Roof"
Before migrating to Office 365, you'll likely perform many of the same functions under disparate programs. With Office 365, your team won't have to worry about setting up multiple accounts or learn the security protocols of various platforms. With Office 365, all your tools will be under the Microsoft banner. They have one login and password that grants them access to a variety of applications. Understanding these benefits will help your team get a better grasp of why the change is being made. That's why you should communicate to them what those benefits are. It's not enough to tell your team members that a change is coming. Having all these operational capabilities makes it easier for front line workers to perform day-to-day tasks.
4. Address Any Concerns Your Team May Have About Switching to Microsoft Office 365 While Working Remotely
Once you've explained the benefits, or maybe even before, you'll want to listen to your team for any issues or concerns they may have as part of the transition. Perhaps they've gotten accustomed to the systems you're using. Maybe there's a feature of Office 365 they find troublesome or problematic. Whatever the issue, it's integral to hear them out and tackle their concerns head-on. This will help keep your team much more comfortable as they transition.
Learn More About Migrating to Microsoft Office 365 as a Remote Team
The bottom line is that while working remotely may make migration to Office 365 a bit more challenging, there's no reason to let it stop you. The advantages of switching to Office 365 in the long run while most certainly pay off for your organization, making remote work much easier for your entire team. You'll be able to streamline operations while also collaborating and communicating better than ever before.
Interested in learning more about how to successfully migrate to Microsoft Office 365 as well as how it can provide solutions for your remote team? Agile IT is an expert in both areas. For more on how we can help your organization smoothly transition to a remote posture using Microsoft Office 365, contact us today.