Cybersecurity has swiftly become a top priority for various organizations due to the continuous rise of cyberattacks. As technology continues to advance, cybercriminals are also looking for new and innovative ways to hack your systems. As no crystal ball could reveal the future, several predictions have been made following the last 12 months' trends to pinpoint areas that hackers are likely to seek. Here are six insights on how cybersecurity will evolve in 2021:
1. Legacy Security Architecture Such as Rdps and VPNs Might Be a Weak Link to Several Organizations
Numerous organizations regarded legacy security architectures such as VPNs and RDPs as a silver bullet resolution for remote work to quickly comply with stay-at-home orders and ramp up remote operations. Notwithstanding, this isn't a satisfactory long-term solution as RDPs hamper productivity, introduce latency, grant employees extreme access to internal resources, and are hard to scale. VPNs represent significant liabilities since hackers can easily abuse unpatched VPNs with ransomware. Fortunately, the future is bright. 34% of the IT security teams throughout the globe have said that they are in the process of executing a zero-trust security model, which can ease several challenges presented by a traditional network tactic. With a zero-trust execution, users will only have access to minimum permissions needed for work.
2. The Growth of Cyber Breach Charges Will Outperform the Growth of the Worldwide Economy
As the nation minimizes activities, the global economy is bound to slow to single-digit growth in 2021. In the meantime, as insecure data practices and remote work persist, cyber breach costs are lined up to hit double-digit growth across every industry. Unless states, government agencies, and corporations figure out how to alleviate these threats, the global community will undergo catastrophic economic losses.
3. Vulnerability Remediation Will Remain to Be a Struggle for Several Organizations' Cybersecurity
Threat actors could move faster than most companies could. To remain ahead of the cybercriminals, your company would need to improve its telemetry and visibility to comprehend trending exploits and mitigate these vulnerabilities to minimize their exposure dramatically.
4. Intellectual Property Would-Be Hacker's Next Golden Ticket
In 2020 there has been a rise of breaches in the healthcare sector, probably because patient records fetch around $1,000 each. Amid the coronavirus pandemic, there has been an alarming trend of cyber-attacks targeting intellectual property like vaccine research. With companies and countries around the globe competing to be the first to reveal a distributable vaccine, hackers and probably even insiders might begin releasing the fruits of their mischievous efforts on the Dark Web come 2021.
5. Cybercriminals Will Focus on Remote Workers Through 2021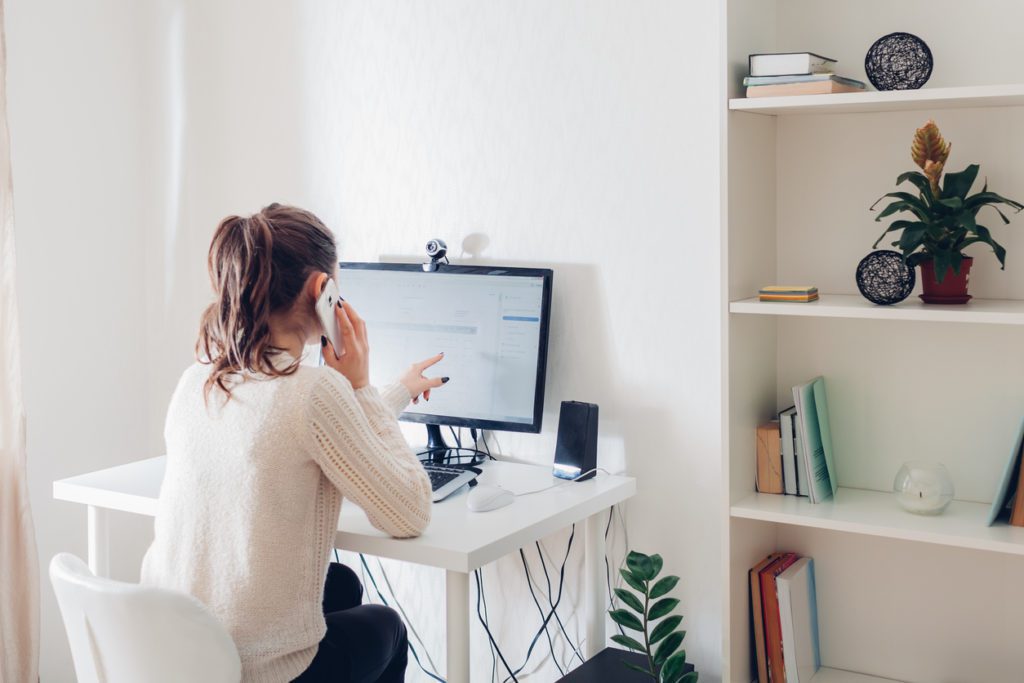 Cybercriminals are always in the habit of following users and launching attacks that exploit habits and behaviors. When employees had to comply with the stay-at-home orders, and their use of devices and technology shifted, cyberattacks increased. Hackers took advantage of this interruption to launch ransomware, phishing, and other attacks that targeted openings in the companies' security postures. Several companies, a case in point, allowed Bring Your Own Device (BYOD) for partners, employers, and other stakeholders. Unluckily some of these companies lacked BYOD malware protection completely or depended upon endpoint software installations. The lack of enough support for remote work without having to expose sensitive data has resulted in close to 25% of companies paying unanticipated costs to address malware infections and cybersecurity breaches. If organizations do not rethink how to secure their data, cybercrimes will continue to evolve.
6. The Increase in Internet Users and New Technologies Means That the World's Population Is in Great Danger of Data Exposure
History has shown that cybercriminals refine their approaches to take advantage of worldwide events and the adoption of modern technologies. As a matter of fact, online crimes recounted to the FBI's Internet Crime Complaint Center (IC3) have almost quadrupled ever since the start of the coronavirus pandemic. This didn't emanate as a surprise as there were about 4.6 million internet users by July 2020, which is a representation of 59% of the world's population. In 2021, the number of internet users will continue to heighten, and many companies will keep supporting remote work. Linking these trends with speedy development suggests an increase in data breaches. Nevertheless, this should not hinder your organization from continuing remote work or implementing new technologies. With the right security solutions and technologies in place, you could benefit from new technologies without exposing your company.
The Bottom Line About Cybersecurity
As 2021 seems to undoubtedly throw new hurdles towards organizations, always prepare for the worst-case scenario. As cybersecurity crimes continue to rise, it is essential that you reassess how you have been approaching cybersecurity. Then, get the services of a professional cloud technology provider to help you stay ahead of the attackers.
Why Choose Agile IT for Cybersecurity?
At Agile IT, we offer best-in-class and flexible cloud managed services that go way beyond the IT department. We are focused on helping your business to align its technical support and business strategy for dead-on technology at the right time. Additionally, we are committed to offering you technology solutions and innovative thinking to meet your business needs. We are equipped with the skills and know-how needed to make sure your solutions improve. Then, we promote your business growth and stability to maximize ROI. Why wait? Contact us today to learn more about our state-of-the-art cloud technology services.