Despite the numerous hurdles faced by the global economy due to the pandemic, the wheels of the financial sector kept on rolling. The acceleration of digital technology played a huge part in enabling the financial sector's seamless operations. It enabled the financial sector workforce to continue attending to its client's needs using new and more efficient strategies. At the core of these technologies is the Microsoft Cloud for financial services. So, what does this technology entail? Microsoft Cloud for financial services is a futuristic service that consolidates capabilities with comprehensive compliance coverage and multilayered security. It improves employee collaboration and productivity, manages risks, modernizes core systems, and provides differentiated customer experiences. Further, it achieves this feat by integrating new and existing Microsoft 365 capabilities, Microsoft power platform, Azure, and Dynamics 365. The effectiveness of Microsoft Cloud for financial services is further enhanced by applying cutting-edge artificial intelligence (AI) that enables it to turn insight into action. Below are some capabilities of this technology:
Risk Management With Microsoft Cloud
The adoption of the internet by the financial industry has led to increased fraud and financial crime cases. As such, outliers need to identify these vices faster to protect and mitigate the emerging financial crimes and protect their clients. Financial services entities that use the Microsoft Cloud for financial services are better placed to manage their data, giving them a competitive advantage over other entities. The risk management capabilities of this technology include:
Risk analytics: It enables financial organizations to do away with guesswork when managing risk. It does that by providing them with a wide range of technologies to predict future events and calculate the probability of a given scenario. It also enables you to take advantage of analytics power modeling, scalable computing, insight, and regulatory reporting.
Protection against financial crime: its adaptive AI enables you to defend against fraud. It accomplishes this by continuously learning evolving fraud patterns.
Microsoft has teamed up with Capital One to create a cloud-based authorization engine that enhances fraud detection accuracy. This technology has been beneficial during the COVID-19 period, given the rise of scams due to extensive e-commerce spending.
Acquisition and Engagement of Customers
Customer data is growing exponentially and Microsoft Cloud makes it possible to unify data across various organizational departments. It enables financial organizations to have a deeper insight that is useful in making decisions such as whether to personalize actions to resonate with customers or not. Among the capabilities in this area include:
Initiation of remote sales and service: Microsoft Cloud enables you to build strong virtual connections with your customers and employees, attract new customers, cross-sell or upsell while adhering to the set regulations.
Creation of a unified customer profile: It enables you to tailor customer experiences by giving you a comprehensive view of customer experience data. It also provides you with customer data such as customers' financial behavioral patterns and demographic data essential in improving customer satisfaction.
Onboarding, Support, and Servicing
The limitation of movement necessitated the development of new ways of reaching customers. Most financial organizations developed digital channels of reaching customers. Most customers have gotten used to these channels given their convenience, such as eliminating the need to visit banking halls. One organization that made good use of Microsoft technology is ABN AMRO. It uses Microsoft Teams to increase the efficiency of the web and online customer experience. Among the service, it offers through its digital channel include digital contract signing, video banking, and document sharing. Some capabilities of the Microsoft Cloud for Financial services in this area include:
Banking and engaging customers: It creates deep customer insights with customers by personalizing interaction with customers through their preferred communication channels. Moreover, it manages the service journeys with customers intelligently by analyzing sentiment and reducing churn.
Loan management: it creates a harmonious flow of communication and data between the front and back office. As such, it accelerates the lending process, minimizes errors, and also enhances customer satisfaction.
Onboarding of customers: Microsoft technology has enhanced the ease with which customers can access loaning apps and other self-service used in the loaning process. This capability is beneficial to customers as it enables them to access loans conveniently and faster. The organizations benefit from an increase in customer loyalty and overall productivity improvement.
Streamlining business processes: Microsoft Cloud for financial Services simplifies and automates the process, thereby enabling your employees to work faster and more efficiently. In doing so, it improves customer experience and satisfaction. Moreover, it facilitates the development of omnichannel communications and collaboration with customers thereby enhancing Customers' digital banking experience.
Enhancement of Enterprise Operations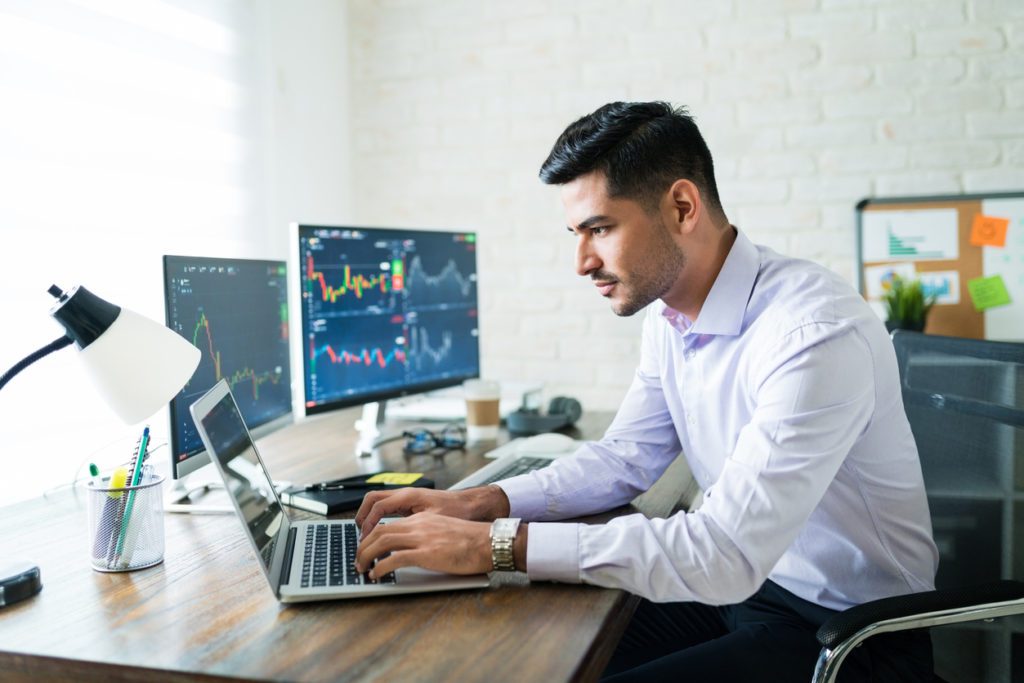 The prevailing economic conditions require that financial organizations be more data-centric and agile to succeed. It is, therefore, necessary for these organizations to adopt the new technology suited for these conditions. The use of modern technology increases the production of new products and services to support an organization's data-centric requirements. Microsoft Cloud for financial services enables you to revamp your operating system, allowing them to be more agile and data-driven. Capabilities in this category include supporting new business models. It employs multi-cloud and hybrid strategies to create core systems that enhance your prevailing banking needs. The new technologies enable you to serve your client's needs better, regardless of providing the service remotely.
Foundation of Security
Microsoft Cloud for Financial services brings with it an enhanced level of security necessary for financial services providers essential for digital banking. During periods when traffic is high, it protects your system from crashing by scaling up the cloud solution. Conversely, during periods when there is less traffic, you can scale down to cut the costs. The ability of this technology to secure your data ensures that your data does not get breached by financial fraudsters.
Learn More About Microsoft Cloud
Microsoft Cloud for financial services is dedicated to helping you to navigate the current and future happenings in your financial journey. For 16 years, Agile IT has led the way in compliance, security, and productivity for regulated industries including finance, healthcare, and defense. If you want to get the most out of your Microsoft investment, contact us to schedule a free consultation today.