The following is a recap of our Agile IT Tech Talk entitled "Azure Security Center," providing an overview of its many great features. To hear that Tech Talk and more like it, visit our Agile IT YouTube channel and subscribe. 
Azure Security Center is a unified infrastructure security management system that strengthens the security posture of your data centers. Additionally, it provides advanced server protection for your hybrid work environments across the cloud. No matter what type of cloud environment you operate in, ASC can give you the tools and information on security threats that lead to better peace of mind when you're working.
Azure Security Center
ASC checks the following boxes in maintaining your cloud security:
Assesses your environment.
Provides threat protection.
Enables you to understand the statuses of our various resources and their accompanying security levels.
Natively integrated, so it helps you get secure faster.
ASC has a comprehensive dashboard as well that gives you a bird's eye view of your Azure environment. This allows you to monitor and improve your security posture. You can manage and enforce security policies while ensuring compliance at the same time. It has a policy and compliance section that provides an overall secure score that will also tell you how you're performing in terms of regulatory compliance. It provides information on resource security hygiene, providing network updates and security-related recommendations.
Offer the threat protection in advanced as well. It provides security alerts on various threats, rating their severity, telling you how many threats you've received over time, and reporting on the most prevalent alerts received.
Monitors Security
ASC continuously assesses the security state of your cloud resources across applications, networks, and data services. It can even monitor your workloads in other cloud environments. ASC aggregates all these findings into a single score so you take an overarching view of your current security situation. The higher your score, the lower the risk. These findings represent the entire Azure environment, enabling you to monitor and improve your security posture. It also prevents common misconfigurations. ASC continuously discovers new resources deployed across workloads, assessing whether they're configured properly. If not, they're flagged with recommendations on how to fix it.
ASC's secure score is the foundation of its security management solution. It reviews existing security recommendations and prioritizes those for you. You see various groups that secure score recommendations are categorized into, allowing you to focus on what you need to fix. Recommendations are categorized by specific attack services. It will first identify the most serious vulnerabilities, prioritizing their investigation, and remediation. You'll receive better visibility into any related secure controls as well. The secure score provides you with threat and vulnerability management services that provide recommendations for a path forward once a vulnerability has been either identified or compromised.
The ability to remediate issues across assets can be challenging. For this, you can use quick fix remediation. It explains the remediation steps, walking through performance. You can then deploy your solution to your entire fleet or an individual machine.
Azure Security Benchmarks
ASC also streamlines the process for regulatory compliance. It features a regulatory compliance dashboard with the statuses of all assessments within your environment. As you act on the recommendations provided, your compliance posture will improve. ASC also offers recommendations you can use to secure most services within Azure — a feature known as Azure Security Benchmarks.
Azure Security Benchmarks also provide an overview report with a high-level summary of your environment's compliance status for a specified standard. This report includes data and charts. It's the perfect tool to give you an "at a glance" view for context, particularly as you ramp up for an audit. When vulnerabilities are identified, you'll have recommendations made to help you harden and protect your resources. This easily shareable, digestible report is great for when you need to explain budgetary, time, or resource issues to your stakeholders or CEO.
Network Map
ASC's network map is another useful feature. It shows you the network topology between various machines within your environment. It can drill down into the different recommendations specific to your various resources. You can view what your subscription name is, the resource group, and each virtual machine's status. It can also provide you a list of recommendations for any security vulnerabilities tied to a specific resource.
Organizations with centrally managed security or IT operations implement internal workflow practices to drive action when vulnerabilities are discovered. Automation can help streamline these processes. This helps ensure consistent delivery to ensure compliance. ASC's workflow automation actions include notifying relevant stakeholders, launching a change management process, or implementing specific remediation steps. You can use this to view subscriptions, data types, or any actions you may want to take. In short, automation reduces overhead but also increases security by ensuring consistency and compliance.
Azure Kubernetes Service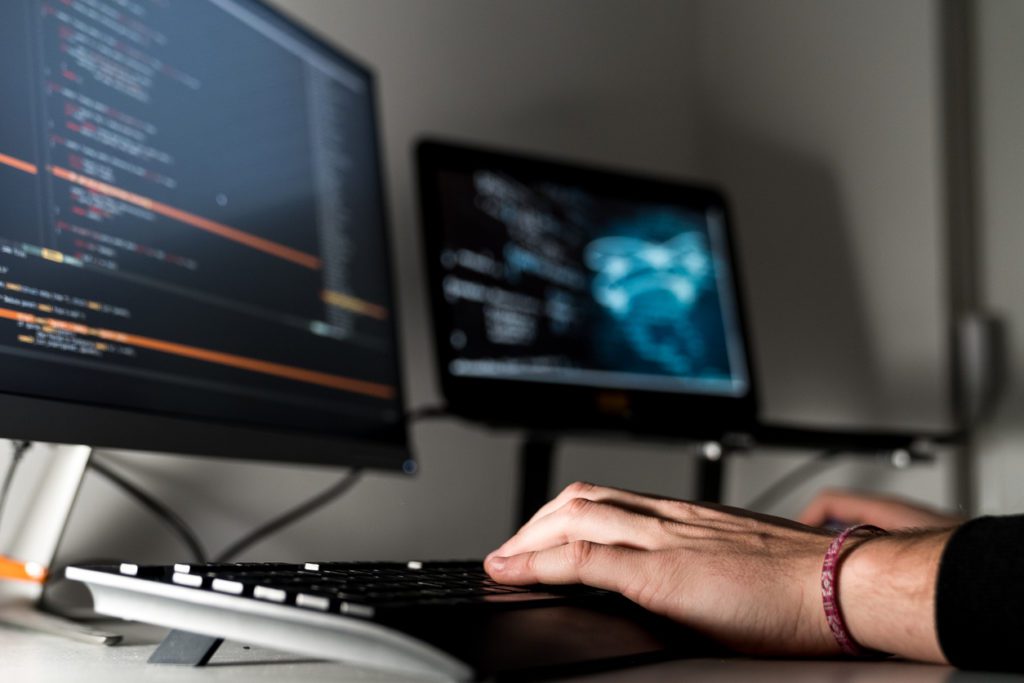 ASC monitors container resources, generating alerts that reflect industry standards. It provides support for the container registry as well as Azure Kubernetes Service (AKS). Kubernetes is becoming a new standard for deploying cloud software, so it needs to be configured carefully to ensure there are no openings for attackers. ASC can perform image scanning checks for vulnerabilities, providing continuous discovery. You'll receive actionable items to help comply with best practices for AKS security.
ASC standard tier has built-in vulnerability assessments to continually scan all apps on virtual machines. Brute force attacks typically target management ports to gain access to these virtual machines. To reduce exposure, you can limit the amount of time a port is open. Further, this reduces vulnerability to other types of attacks as well. Accomplish this in ASC by enabling Just-in-Time access. You'll restrict management port access to a set amount of time to limit the threat.
ATP
Adaptive application controls help you define the set of apps allowed to run on configured groups of machines. Microsoft Defender Advanced Threat Protection (ATP) brings comprehensive endpoint detection response capabilities in ASC. With this integrated platform, ASC links directly to the ATP portal, enabling you to investigate alerts and spot abnormalities. Azure Portal provides a unified, hybrid security experience that simplifies protection. The security operations team can take threat information and surface it into Azure Sentinel, an SIEM tool.
ATP for Azure Key Vault safeguards your encryption keys. Using machine learning and ATP, this tool detects harmful attempts to exploit any key vault accounts. When ASC detects anomalous activity, it reports the threat and includes recommendations on remediation.  ATP for Azure Storage reports on attempts to exploit Azure storage accounts. You can manage your security monitoring system and if any suspicious activity is detected, Azure Storage will alert you immediately.
Learn More About Azure's Security Center
To summarize: ASC is a convenient, comprehensive, built-in tool that strengthens cloud security posture. It provides threat protection for any workloads running in Azure: on-premises, AWS, Google Cloud Services, or anywhere else. ASC arms you with continuous threat information, reducing any difficulty you face if you don't have dedicated security experts in your company. Interested in learning more about how ASC can help you stay more secure? Agile IT's security center can help you navigate this great tool. Thus, for more on how we can help, contact us today.