As you strive to meet the unique and evolving eligibility requirement of the DoD with either GCC, GCC High, or DoD, you've likely pondered over data security concerns and how best to protect confidentiality. It is in response to this need for privacy protection that Microsoft announced how government organizations and contractors can leverage Microsoft Priva to safeguard personal data, automate risk management, and manage subject rights requests. This comes in the backdrop of existing privacy regulations, including the Privacy Act and the Freedom of Information Act (FOIA) which have paved the way for how government organizations prioritize privacy. Microsoft Priva helps your organization respond to the ever-changing privacy landscape to achieve a more robust privacy posture and request-response by making available two solutions: Priva Privacy Risk Management and Priva Subject Rights Requests. With Priva Privacy Risk Management, you should have better visibility into your organization's data and policy templates for risk reduction. On the other hand, leveraging Priva Subject Rights Requests should help you automate the fulfillment of data requests. Microsoft presents you with the option of purchasing either one or both modules as per your organization's needs.
Microsoft Priva Privacy Risk Management 
Regardless of your business' cloud environment, Priva Privacy Risk Management (PRM) helps you set up your privacy policies. These should help with the identification of privacy risks within your environment and possible steps toward their remediation. This translates to better privacy risk management, particularly when it comes to risks related to excessive data storage, data overexposure, and data transfers. Your organization can leverage PRM to help with the following:
Identifying Personal Data and Privacy Risks
Understanding your organization's privacy posture begins with finding and visualizing personal data. Given the amount of personal data, manually classifying personal data types is simply not feasible. Fortunately, your organization can now leverage the auto-classification technology offered in Priva to identify more than 200 personal data types in the Microsoft 365 environment. The neat feature is that you do not need any configurations to leverage this capability. Note that Priva equally offers what could best be described as out-of-the-box classification. This should come in handy for customers looking to stay aligned with HIPAA and U.S State Breach Notification Laws. Specifically, the organization is better able to gain insights into personal data without compromising policy requirements. Further, note that all the Sensitive Information Types an organization already has in Microsoft Information Protection are made available in Priva, thus ensuring that the organization syncs all its information protection programs. As it stands, your systems administrators should be able to view their personal data by location, geography, and type. Additionally, Microsoft Priva helps detects the associated risks surrounding personal data, thus giving systems administrators actionable insights that would help improve your privacy posture. In retrospect, PRM helps your organization limit data exposure, minimize stored data and find and mitigate data transfers. At any point in time, your administrators should be able to evaluate where personal data is stored, how it flows, and the emerging data trends over time.
Automating Mitigation and Preventing Privacy Incidents 
Microsoft Security understands the need to protect your data in today's threat landscape. As such, Microsoft Priva comes with configured templates that organizations can leverage to automate privacy risk mitigations. The available templates include the following:
Data Minimization – This template should help detect any unused personal data, send users emails prompting them to review and delete obsolete items, and provide privacy training to help reduce excessive data storage
Data Transfer – This template should help detect personal data movements between customizable boundaries. Then, it blocks potentially risky transfers in real time
Data Overexposure – This last template, when leveraged, can help detect personal data overshares, prompt file owners, to review and adjust access to their files and provide privacy training to both employees and file owners to reduce eminent overexposure incidents.
Once these are set up, you should be better able to evaluate your data on an ongoing basis. What's more, you should start receiving alerts when any policy mismatches are detected. In hindsight, today's complex data environment doesn't have to spell doom when it comes to risk scenarios involving personal data.
Empowering Employees to Make Smart Data-Handing Decisions 
System administrators within these organizations and private owners can leverage the set privacy policies to remediate privacy risks. They can also help configure employee training with the goal of creating needed awareness of privacy. With Microsoft Priva, systems administrators can trigger a system-generated email to a data owner delivering a set of actions and privacy best practices that would address privacy policies right within their workflow.
Microsoft Priva Subject Rights Request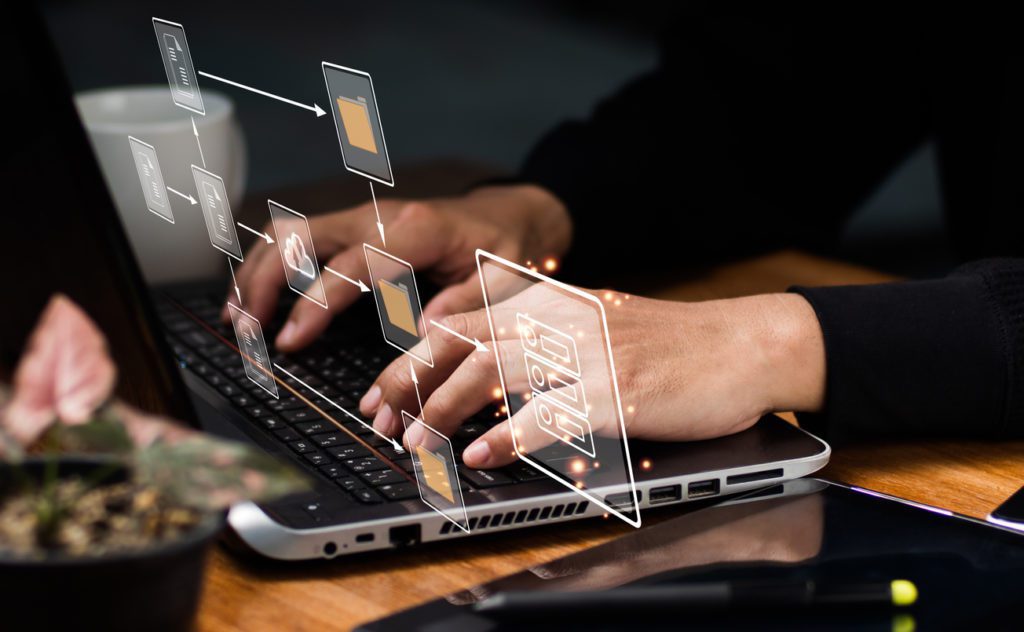 In the past, completing Subject Rights Requests (SRRs) for unstructured data was often manual and cumbersome. Add just how much time it took and the expenses incurred, SRRs were essentially a nightmare for organizations looking to stay compliant with modern privacy laws. Fortunately, Microsoft Priva Subject Rights Requests functionality brings more efficiency and the ability to audit this process. Organizations can leverage Priva SRRs at scale and response by:
Automating Discovery 
Priva automates the discovery of a requestor's personal data assets and picks up on any existing data conflicts.
In-Place Review and Secure Collaboration 
With Priva, systems administrators should be able to bring collaboration to all of an organization's protected platforms. Additionally, you should be able to review and redact files in their native view.
Ecosystem Integration 
Microsoft meets you where you are with Microsoft Graph APIs. The latter connects in-house and third-party privacy solutions allowing you better integration within your privacy ecosystem. Basically, you should have a unified way of managing requests to all your existing processes.
Learn More About Microsoft Priva in GCC, GCC High, and DOD
The bottom line is regardless of your cloud environment of choice, you should now be able to leverage Microsoft's privacy principles with Microsoft Priva. The latter should help you:
Protect the growing amount of unstructured data
Equip your employees on sound data handling practices to avoid privacy issues arising from human error
Identify and mitigate any potential privacy risks
More efficiently fulfill subject rights requests
At Agile IT, we are well-informed on how your organization can leverage Microsoft Priva whether you are on GCC, GCC High, or DoD. Schedule a call today!