Cybersecurity has never been more important for businesses to master. As most organizations shift to a digital posture and increase their focus on teleworking, having measures in place to optimize cybersecurity becomes critical. It's even more important for small businesses to focus on it as well, considering that they may not have the resources or staff that bigger companies have to dedicate to the issue. There's no way around it: small businesses need every edge they can get in order to maintain proper cybersecurity standards. The Federal Trade Commission (FTC) has developed a resource with this in mind. Let's take a closer look at this valuable tool the FTC developed to assist SMC cybersecurity: the FTC Protecting Small Business Playlist.
Why Is Cybersecurity So Important for Small Businesses?
First, a disclaimer: cybersecurity isn't just important for small businesses. It's important for ALL businesses. Nearly every company in every industry has a digital presence in this day and age. Cybersecurity helps you safeguard your assets, protect your bottom line, and keeps stakeholder and customer data secure.
The reason why cybersecurity is more important for small businesses is because these businesses often don't have the internal infrastructure of larger companies. Take the example of a data breach. This is an issue that has the chance to absolutely decimate a company of any size. It can lead to the erosion of customer trust in the business as well as financial and legal issues resulting from costly fines and other penalties.
A larger company will have more people in place to deal with this type of breach, both before, during, and after the event. A small business may not be so lucky, meaning they'll have to work even harder to stay educated, receive the right certifications, and take preventative measures to guard against a breach. That's without even taking into account the costly measures they'll need after a breach occurs. Small businesses are also operating on a tighter budget and therefore may not have the same financial resources to spend on training, prevention, or response.
So the question then becomes: how can small businesses stay on top of the latest cybersecurity developments at no cost?
What Is the FTC Protecting Small Business Playlist?
Enter the FTC Protecting Small Business Playlist. This is a series of videos dedicated to helping small businesses avoid falling victim to cyber fraud. The videos contain actionable advice that small businesses can put into place to protect their money and data from malicious actors.
Here's language from the FTC website promoting the Playlist on the type of information viewers can expect to find:
"From defending against ransomware to securing your network devices, this playlist from the FTC gives tips on how to avoid common scams and cyber-attacks that could target your small business. There's also helpful guidance on what to do if you think your business has experienced a data breach."
The best part about the Playlist? It's free and available via YouTube. The only thing a small business will have to exchange for it is the time it takes the watch the videos themselves. For a small business looking to learn the latest tips and tricks relating to SMC cybersecurity while remaining budget-conscious, it provides the best of both worlds.
What Topics Does the FTC Protecting Small Business Playlist Cover?
The Playlist is 18 videos long. While one of the videos is 10 minutes in length, the rest fall anywhere between 1-4 minutes. The list in its entirety is short enough to view in one sitting or can be broken up into smaller viewing sessions. Below are the topics and length of each video in the series:
Data Breach Response (2:44)
Fraud — An Inside Look (10:00)
Start with Security (1:52)
Start with Security: Free Resources For Any Business (1:03)
Build Security Into Development (2:29)
Control Access to Data (2:06)
Implement Strong Password Policies (1:48)
Keep Your Security Current (2:15)
Monitor Your Service Providers (2:23)
Secure Devices and Paper (2:21)
Secure Remote Access (2:23)
Segment and Monitor Your Network (2:26)
Store Information Securely (2:09)
The NIST Cybersecurity Framework and the FTC (3:24)
Stop Phishing by Using Email Authentication (2:15)
Phishing Your Company's Good Name (3:01)
Defend Against Ransomware (4:13)
Protecting Your Business From Fraud (3:21)
Many of these topics may require a deeper dive to gain a more comprehensive understanding, but these videos work great as a starting point for becoming more aware of various SMC cybersecurity threats and hazards.
How Can You Apply the FTC Protecting Small Business Playlist Into Your Everyday Operations?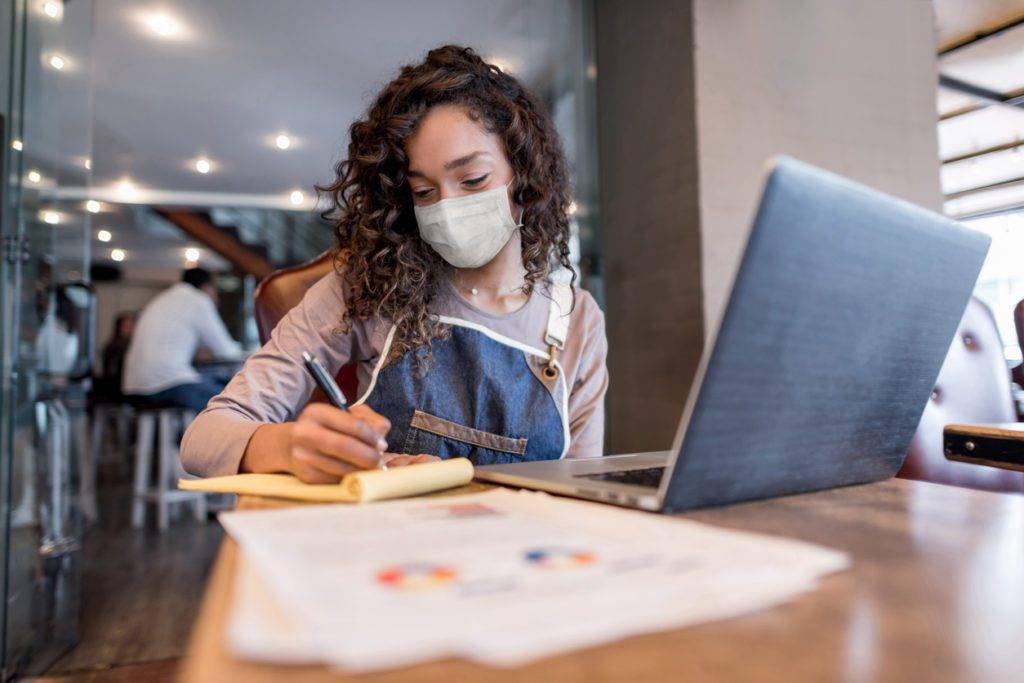 The Playlist has the most value as an educational tool. If you're a one-person operation, you can view the videos as a way to help you secure your cyberinfrastructure. If you have a small team, you can take a few approaches to disseminate the information:
You can make the Playlist required viewing for your entire team.
You can task your staff members dedicated to managing cybersecurity to watch the videos and have them brief your full team on the highlights.
One great feature of the videos is their brevity. You can work through the entire 18 video playlist in an afternoon, making it a quick way to provide education on some important cybersecurity topics that can help strengthen your business's cyber response posture.
Within any business, maintaining proper cyber hygiene is a responsibility that falls on everyone's shoulders. As a leader within your small business, it's on you to provide your team (if you have one) with the educational tools they need to stay informed and stay protected from the numerous cyber risks out there. The FTC Protecting Small Business Playlist is a fantastic tool for doing just, helping you focus on SMC cybersecurity.
If you're interested in learning more about SMC cybersecurity measures, reach out to Agile IT. We're well-versed in cybersecurity best practices and can guide you on your way to a more secure organization overall. For more on how we can assist, contact us today.