When choosing an email hosting platform, you have many considerations to make. And as your business evolves, your IT requirements will inevitably change. But forecasting these needs now and into the future is never an exact science.
We were recently approached by a client who came to this realization while working on HostMonster, a cloud-based email system. HostMonster provides 3 different webmail clients, and the added complexity made it difficult to determine how the client's communications would work through this system.
The growing company needed tools that facilitated collaboration and a comprehensive email solution that would work for years to come, so they chose to migrate to Office 365.
Moving From HostMonster to Office 365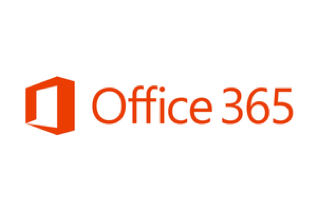 The company sought the integration, business applications and flexibility of Office 365, making it the ideal email solution. Through Office 365, the company could create and share documents via OneDrive and boost productivity across the board. Above all, Office 365 was a more attractive and strategic solution for the company's long-term goals.
But when preparing to move to Office 365, the client ran into a major administration problem that temporarily halted the email migration.
After speaking with HostMonster, they learned there is no way to administratively wrap up users and mail and transfer it to Office 365. According to HostMonster, this process has to be done user by user.
Transferring a company's domain mail settings is a delicate balance. Because HostMonster does not offer administrative user & email archiving, finding a trusted third-party email migration tool and solutions provider was critical.
Working Through the Administrative Restrictions of HostMonster
Moving any organization to Office 365 requires deep technical knowledge and experience, especially when handling unique situations like this. That's why the client approached Agile IT to lead the migration through its AgileAscend migration consulting solutions. As a Cloud Service Provider with experience migrating 250,000+ cloud users, we seamlessly migrated the company to Office 365 on time, within budget and with minimal disruption to the business despite administration roadblocks. 
If you've run into migration challenges with HostMonster and need an experienced partner to migrate your company data, contact Agile IT today to learn how we can help.