Microsoft has shared a number of announcements across platforms at its flagship Microsoft Build 2022 event. Here is a breakdown of the various updates from the event.
Developer Flow 
Setting up an updated dev box that's secure and compliant was complex. Currently, however, using GitHub Codespaces rolled out in 2021, it should be relatively easy to commence or work on an existing bug within your project.
There was the rollout of Microsoft Dev Box, which leans on Windows 365, that's expected to help in providing an environment that's both secure and compatible. Additionally, GitHub Copilot, an AI pair program rolled out as a preview last year, should be ready for use by summer 20222.
Cloud Ubiquity 
Azure Arc enables customers to work with data workloads within their environment. The Azure Arc-enabled SQL regulated instances should currently be available in the public domain. At the same time, the Azure Arc-enabled app offerings remain in preview. During the Microsoft Build 2022, Nadella demonstrated a real-life example of Azure Machine Learning and particularly how it evaluated mistakes in the NASA gloves.
App Ubiquity 
The Microsoft Build 2022 announcement featured the freshly rolled out Microsoft Store within Windows 11. This allows naming applications in spite of the platform used to build these applications.
As part of the announcement, Microsoft Store ads can now optimize the reach of your applications when it comes to the niche audience. With Microsoft 365, together with Azure computing, you should be able to make use of the applications across different devices. Nadella also expressed Microsoft's desire to have Windows 365 fully integrated with Windows 11. This would then enable consumers to move between a local and cloud PC with a single command.
Cloud-Native 
The traditional architectures no longer suffice. During the announcement, there was the introduction of Microservices meant to help your team in building, delivering, and scaling all your applications at a significantly faster rate.
Moreover, there was the introduction of Azure Container Apps. The latter remains a container without a server used for microservices. With the Azure Container Apps, you should be able to fully manage your serverless container services to build and deploy the business apps that you require.
Unified Data 
The Microsoft Intelligent Data Platform was introduced during the Microsoft Build 2022 announcement and is meant to cater to the existing gaps present when it comes to databases, data analytics, and accurate governance.
For businesses, this means newer functionalities for the applications, including the provision of user-specific product recommendations within an e-commerce application subject to the consumer's interests. Note that this platform never compromises privacy regulations as it pertains to data. Essentially, expect your data to integrate with the services on Azure Purview.
Models as Platform
A new Microsoft Power Platform product come out soon with capabilities across the platform. This announcement at Microsoft Build 2022 included the rollout of Power Pages that targeted customers looking to create business websites. There will also be power apps express design meant to transform images, docs, Figma design files, and Powerpoints into applications. Power Virtual Agents and Azure Bot Framework should help build cutting-edge conversational AI bots.
Finally, consumers should expect Autoscale capabilities with hosted robotic process automation (RPA) bots. What we are seeing is that AI models are becoming more powerful. Your business should be able to leverage Turing for comprehensive language comprehension, Z-code for language translation, and Florence for visual recognition pursuits.
Microsoft has successfully built AI models, including Azure OpenAI Service and Azure Cognitive Service for Language, both in preview. You also have Azure Translate, that's already available. What this means is that you can embark on summarization and conversational language understanding. You can also set up custom text classification and named entity recognition.
Hybrid AI
Comprehensively, the next rollout of Windows computers will use the aggregated power of CPU, GPU, NPU, and Azure Compete. In the current model, comprehensive education on data carries within the cloud.
There was an additional announcement on the latest hybrid loop development as well. This is meant as a development platform that transverses across different platforms, thus curating AI experiences. The latter takes care of the computation between the cloud and other devices in question.
Low-Code/No-Code 
In low-code/no-code, Power Apps Express Design should start converting PDFs, PowerPoints, or hand-drawn images into applications. What's more, Nadella announced Power Pages. This web platform lets customers quickly and effortlessly build a website without HTML knowledge.
Moreover, you should be able to curate the application to meet your needs and include additional screens, among others. Overall, you won't have to write any code. The consequence improves productivity, especially when it comes to the development of applications, and allows your developers to focus on basic business logic.
Collaborative Apps 
Using Microsoft Graph, businesses should be able to develop collaborative applications as part of their Microsoft 365. With Graphs, you should be able to make data on people, their relations, and all their work available.
Graphs should also enable business owners to assess files on different applications, including Teams and Outlook, thus making collaboration a breeze.
Metaverse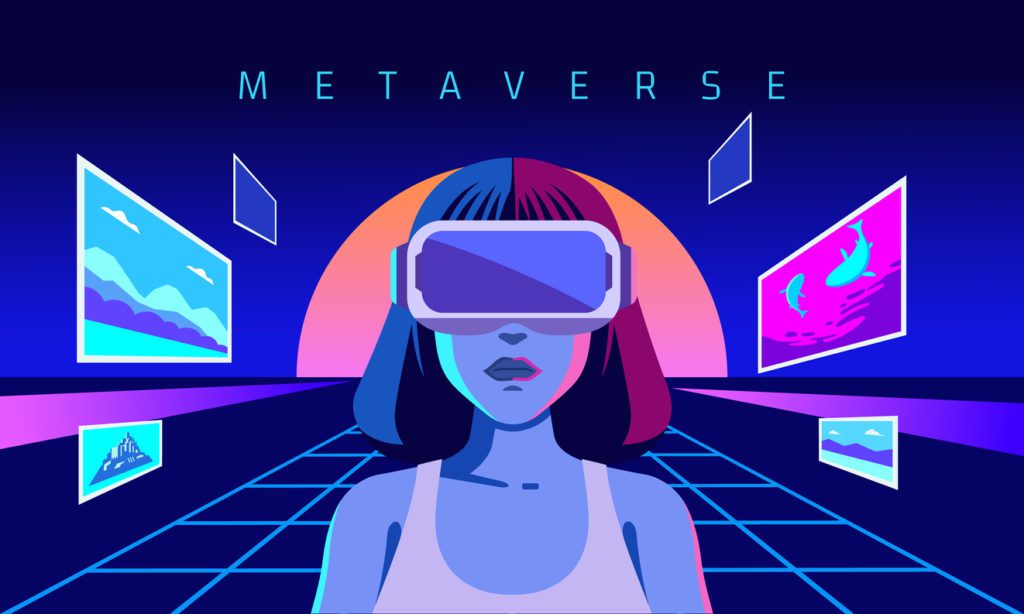 As of the announcement, Microsoft has been building a comprehensive combination of application capabilities. These help developers come up with cutting-edge applications that move beyond your business and consumer circumstances.
The Microsoft Build 2022 set precedence on what top-tier technologies we should be expecting of Microsoft moving forward. We should expect a rollout of a bunch of products and updates moving forward. This is exciting for Microsoft consumers as these products are expected to transcend business and consumer scenarios.
Learn More About Microsoft Build 2022
At Agile IT, we stay abreast with market trends and the Microsoft Build 2022 announcement. Our experts are ready to explain how this announcement will likely affect your business. Get in contact with us today, and let's help your business navigate the current IT landscape.