The current adoption of the modern workplace brings with it a surge in workforce distribution since most employees are now working from home. Other workers engage in frequent travel between cities and offices, and they also represent today's distributed workforce. As your employees perform remote work from different locations, they also adopt individual office schedules that are suitable for them, and interaction between them can be reduced.
Part of the general concerns for most executives is identifying remote work practices that will help them manage their offsite employees better and facilitate collaboration among them too. The reason is that traditional methods of collaboration may not always yield desirable results in the new workplace environment.
Understanding the Modern Workplace
First and foremost, you need to appreciate the fact that the modern workplace is not a place. Modern workplaces are flexible and dynamic spaces that adopt a technology-empowered collaborative model. By embracing the contemporary workplace approach, you will empower your team to achieve more with less as a result of continuous digital transformation and adaptation to achieve success.
The implication, in this case, is that every modern workplace functions independent of location and tools to drive business results.
1. Pillars of the Modern Workplace
If you want to maximize the potential of employees who operate in the modern workplace, you should focus on these four pillars.
Flexibility – a physical location, a desk, and a traditional working schedule are no longer part of the modern workplace. For that reason, you can expect your employees to adopt different working programs depending on their respective time zones and cultures. So, embracing geographical flexibility, in this case, is paramount.
Secure – workers should enjoy seamless operations from any location or device; thus, streamlining the modern workplace is necessary.
Enabling – if your employees do not have the tools they need to perform in the modern workplace, they will not deliver accordingly. Equipping your team with the necessary tools and training them on how to use the same should be part of your priorities.
Accessible – a modern workplace should be reliably available from any device and location. That means that your workforce should have access to such services from wherever they are. Indeed, regardless of the current geographical location.
2. Communication vs. Collaboration
Since communication and collaboration are two different things when it comes to the modern workplace, you need insight into what each of them implies.
Communication – the focus of communication in the modern workplace is sharing information.
Collaboration – sharing outcomes or results is the idea behind collaborating in a modern workplace.
3. Structuring Your Communication
The effectiveness of the present-day workplace partly depends on identifying and applying communication loops accordingly. Every loop has a unique tool that optimizes communication within the former. Here are the three loops that signify an ideal communication methodology in a modern workplace.
Inner Loop – the immediate team that an employee works with on specific projects or in their division in a modern workplace is within the inner loop. Some of the terms that describe such workers include working group, team, or cluster.
Outer Loop – the outer loop represents your organization at large. Here you will find everyone within your enterprise, and they can access company-wide messages too. The outer loop is an essential resource for human resources and leadership functions as well.
Open Loop – the rest of the world is within the open loop, which supports communication with outsourced workers, vendors, customers, and other non-staff members.
4. Considerations When Creating Your Collaboration Stack
Choosing between different collaboration stacks should go beyond what is readily available. Here are some of the aspects you should consider when creating your collaboration stack.
Adoption – it makes no financial sense to invest in tools that your employees will not use. Ensure the tools you opt for are easy to implement, intuitive, and useable too.
Inter-connectivity – how do the tools work together? Integration is part and parcel of collaboration, and that is why tools should work together.
Reliability – if the service shuts down when there is no internet connection, then you have a problem. The modern workplace should always be available even when the environment changes.
Accessibility – your employees should have access to the tools they need, no matter the device they use. Offering your team pre-set modern workplace devices is advisable in this case if you want to enhance accessibility to the tools your workers require.
5. Encouraging Collaboration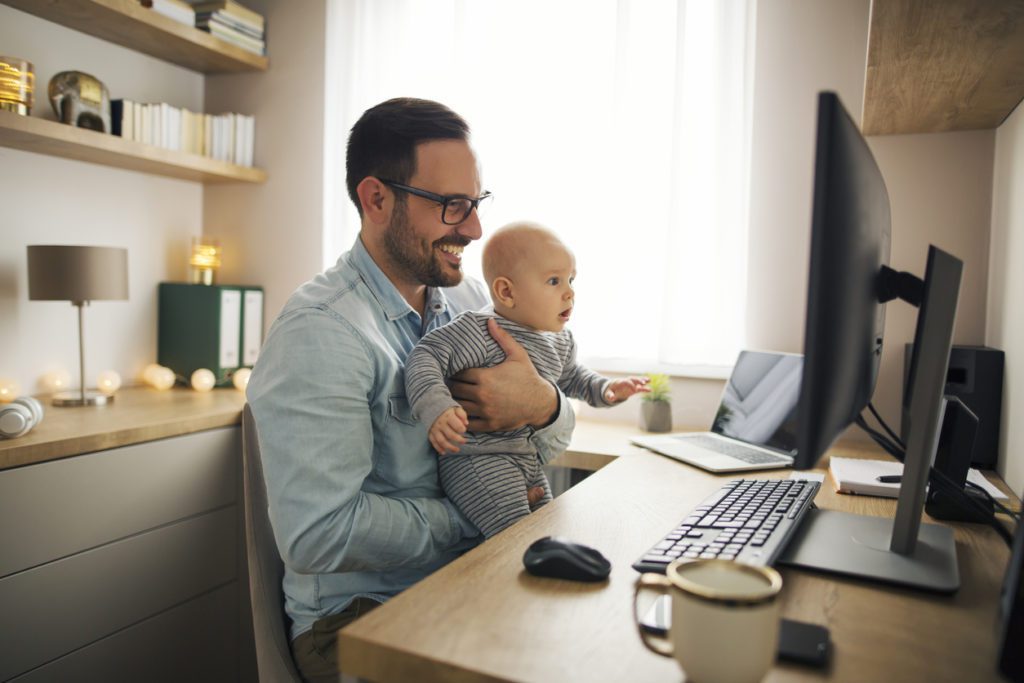 Once you invest in the tools that promote collaboration, you should shift your attention towards helping your employees to embrace the concept. Here are some tips on how you can encourage your workforce to collaborate.
The Executive Example – top executives should always lead from the front, and that applies to collaboration as well. By supporting social relationships, demonstrating collaborative behavior, and outlining the importance of workforce interactions, your employees will be willing to collaborate.
Consider Team Incentives – rewards are a welcome gesture among most individuals, whether they are in the form of tangible gifts or verbal recognition. Implementing such fair and transparent incentives as employee recognition programs for the modern workplace can encourage collaboration.
Embrace SMART Goals – if you want to open communication lines, foster the use of technology, and break down silos within the modern workplace, you should adopt Specific, Measurable, Achievable, Relevant, and Time-based goals.
Remember to Celebrate Milestones – the achievements of your team are worth celebrating. So, spare some time to publicly reinforce the significance of particular milestones, which will promote collaboration in the modern workplace.
6. Do Not Over Think It; Just Do It
Taking the first step is usually the challenge among most executives seeking to enhance collaboration in the modern workplace. Instead of overthinking the whole idea, you should go ahead and act even as you appreciate the following facts.
You already collaborate.
The time to iterate, improve, and start is now!
Learn More About Enhancing Remote Work Collaboration
Collaboration is part of the necessities of every modern workplace because your employees need to work together on specific projects. Alternatively, allowing workers to work independently is not an option when managing remote employees because such an approach can be frustrating in one way or another.
To find out how Agile IT can help make your remote work practices and environment more cost-efficient and productive, contact us today!