Email: it's the lifeblood of your business's communication. Every day your organization sends countless emails both inside and outside of your company.
Because of the importance of email to the health and success of your business, it's critical to choose an email platform that works best for you. You'll no doubt ask multiple questions that may factor into your decision, including:
Will we have access to 24/7 helpdesk support for IT troubleshooting?
Does it provide custom domains?
What are the security features? Can we be sure our customer and employee data is protected in the event of an attempted data breach?
What kind of mailbox storage does it offer?
What are the sending size limits?
The answers you need for each of these questions will depend on what kind of organization you are. A private sector company will have different requirements than a federal government organization. Likewise, different private sector industries will have different needs. Finally, the number of employees within your company will also play a role in what option you choose.
Every organization is conscious of their bottom line, so two basic questions you'll ask yourself before making the decision include:
How much will it cost?
What kind of features do I get for the money I'm paying?
Let's take a closer look at costs associated with four email providers. We'll look at the pricing plans they offer as well as the additional features their platform can provide.
Gmail
Gmail seems like a ubiquitous option for personal email accounts. But how does it stack up for business purposes?
Featuring a fairly simple interface, Gmail is a cloud-based, relatively easy to use software. Gmail is the e-mail application within the larger Google Suite of applications known as G Suite. G Suite is Google's answer to Microsoft 365, though it's not nearly as comprehensive in its offerings of business solutions. G Suite features other apps meant to promote collaboration such as Google Hangouts (for interpersonal communication), Google Calendar (for setting reminders and scheduling) and Google Drive (file storage and sharing).
A full summary of Google's pricing options are listed below:
Free version: Each user receives 30GB of storage
Basic plan: $6 a month
Business plan: $12 a month
Enterprise plan: $25 a month
While Google's options are affordable, the collaborative ability of its apps isn't quite as extensive as the various Microsoft 365 offerings. For the Enterprise and Business plans, you will receive unlimited storage within the cloud.
Intermedia
Intermedia's email platform uses Microsoft Exchange. It provides you with unlimited storage on your mailbox on a plan that isn't too costly. One of the benefits is that Intermedia will transfer your data and provide set up services for you.
If you're looking for a video teleconference or voice component to your communication platform, Intermedia offers access to AnyMeeting along with 2GB of cloud storage. You'll also be able to opt in to a POP Business Email plan that provides 1GB of mailbox storage per user. The cost of Intermedia's platform is $7.49 per month.
Zoho
Zoho is free for as many as five users. Each user will receive email hosting for a single domain along with 5GB of storage space. Zoho's other pricing plan options are listed below:
Basic: $3 a user a month. This includes email hosting for multiple domains. Each user receives 30GB of storage with access to Zoho's Office Suite, Cliq, and Documents.
Professional: $6 a user a month. This includes 100GB of storage for each user along with access to Zoho Meeting, Connect, and ShowTime.
Microsoft 365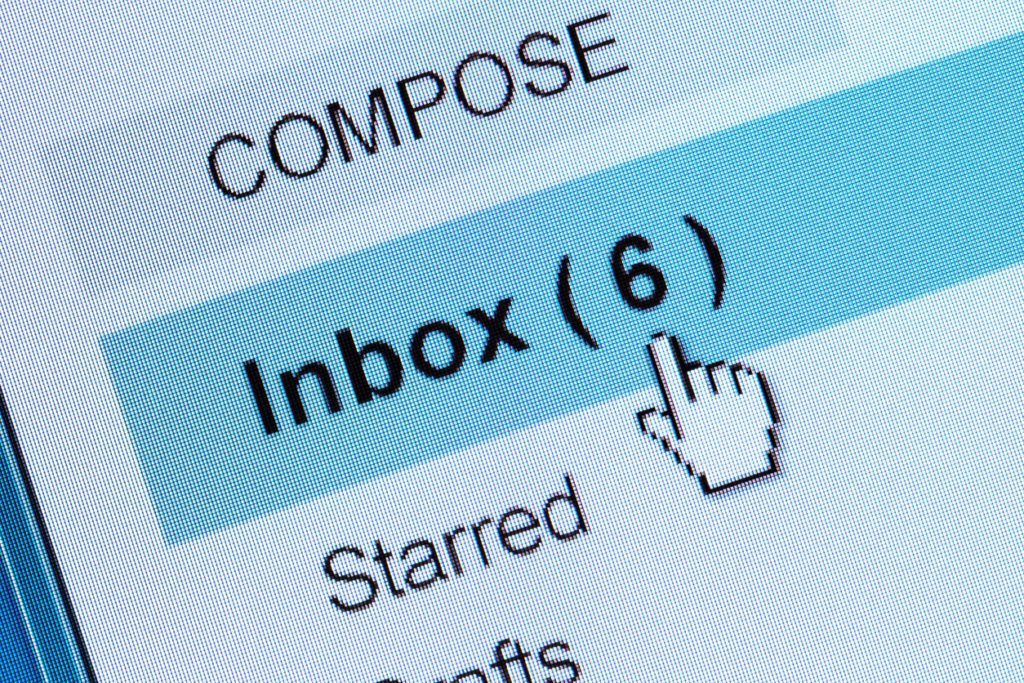 If your organization uses multiple Microsoft applications to support your business operations, Microsoft 365 is the ideal hosting option. With Microsoft 365 Business Premium, you'll have access to email hosting on Microsoft Exchange along with mobile, web, and desktop access to the following Microsoft apps:
Excel
Word
Outlook
PowerPoint
SharePoint
OneDrive
Skype
OneNote
Microsoft 365's Business Premium plan offers you access to additional Microsoft collaboration and communication tools as well. These include Microsoft Teams (an all-purpose, comprehensive team collaboration tool), Yammer, and Planner.
Pricing for the Business Premium plan is $12.50 per user per month. This provides your organization with up to 300 accounts that each have up to 50GB in storage. You'll also gain access to the entire Microsoft ecosystem. Microsoft also offers an Exchange Online plan. This is $4 per user per month. It includes email hosting, a global address list, and shared calendars.
Learn More About Enterprise Email Hosting Providers
The bottom line is that there are two primary factors you need to consider when making your final decision on an email platform:
What price point works best for you
What platform offers you the most versatile suite of options with regard to business solutions
When taking both of those into account, the answer is simple: Microsoft 365 offers the most advantages. It features affordable, reasonable pricing. It also offers more capabilities in terms of what its plans can offer. While it includes email services, it also offers a whole host of other tools meant to enhance your organization's communication and collaboration. No matter how big or small your business is, migrating to the Microsoft 365 cloud is ideal for not just your email usage, but also because you get to take advantage of Microsoft's many applications.
For companies looking to migrate to cloud, it helps to do so with a trusted partner who understands how to navigate not just the platform you're migrating to, but also the disparate systems you may be coming from. Whether you're migrating from Gmail to Microsoft 365, Intermedia to Office 365, or Zoho to Office 365, let Agile IT be that trusted partner.
Agile IT is a cloud service provider and Microsoft Gold Partner. We specialize in finance, government, and healthcare enterprises that have 250 users or more. Schedule a call today if you are looking to migrate to cloud.