Typically, organizations spend a lot of time onboarding new employees to ensure they can access every company resource they need. However, this same care is lacking during employee offboarding remote employees. The issues created many security risks that every company should always be wary about. Whether you have a long-term employee who decides to leave on bad terms, needs to lay off a contractor who is not active, or has one of your employees on leave, an improper offboarding process poses risks to company operations considering their access and permissions to the company's resources. In most cases, employees will still have access to sensitive data even after they quit a job. Many companies tend to forget about this process because it requires manual input and can be highly time-consuming. It is also time-sensitive, and you may need help from your IT admin to avail them at a moment's notice. Not every employee would give a timely notice before quitting. Also, other unforeseeable events can force the company to make a last-minute rush to remove a user's access to company resources. The process becomes challenging when you need to offer temporary workers such as interns or contractors full access to your IT resources. They come and go often, and you need to go through a thorough offboarding process every time.
What Makes Offboarding Remote Employees a Critical Topic?
Improper offboarding is a considerable concern for many companies, yet it is dangerous. Since many companies don't practice effective offboarding, it is a predominant threat that could lead to huge losses. According to TechRepublic, about 48% of organizations know that former employees still have full access to their corporate networks. Another 20% say they experienced data breaches linked to former employees who had access to their IT resources. Therefore, every organization needs to understand that various risks come with improper offboarding. Sometimes you may have the right tools to carry out the process, but you lack time. Partnering with a reliable company for the process can be helpful. Another study shows that over 88% of IT workers say they are ready to take company-sensitive data if fired from their jobs. Data theft is among the leading causes of poor offboarding that you should be aware of.
Potential Security Risks When Offboarding Remote Employees
Apart from data theft, there are many possible security threats linked to poor offboarding. Some of these include:
Data Loss
Companies invest a lot of money in protecting the company and clients' data from loss. You need data for making decisions and the seamless running of all operations. However, it is the most severe and apparent issue that you can encounter with poor offboarding. Numerous data security incidents have resulted from disgruntled employees who feel their employers did not treat them fairly. Verizon's Data Breach Investigations Report shows that about 40% of employees have stolen their former company's data and won't hesitate to use it in their following jobs. Losing such critical information will make you lose your competitive edge, and in the worst cases, can lead to the decline of your company.
Compliance Violations
Companies always need to remain compliant to avoid lawsuits from clients or other employees. When a former employee leaks confidential data, it could lead to severe violation of compliance rules. The regulatory compliance laws are very strict about data security, especially customer data, which may attract huge fines and penalties. GDPR fines up to 4% of a company's global turnover.
Loss of Reputation
A company's brand says who they are and why others can trust them. However, data breaches result from loss of reputation among clients, partners, and employees. Customers will feel their data is not safe and will defeat starting using your competitors. Also, candidates who may want to apply for job positions in your company may shy away due to such issues. So, there is a possibility of losing future business, which you can avoid by having a thorough offboarding process.
Wasteful Spending on Unused Licenses
This may not cause alarm regarding data loss but can result in massive financial losses when overlooked after a long time. Employees need various software licenses to work on their projects. When unused licenses are still active after the employee leaves the company, they will need renewal, leading to a loss of cash.
Productivity Loss
When employees leave your organization, they go with their knowledge. If you don't have proper documentation of data, then you may lose productivity due to the loss of skills required to complete tasks. Also, there is likely to be miscommunication if there is no clear information that can lead to inefficient workflows.
How to Mitigate These Risks When Offboarding Remote Employees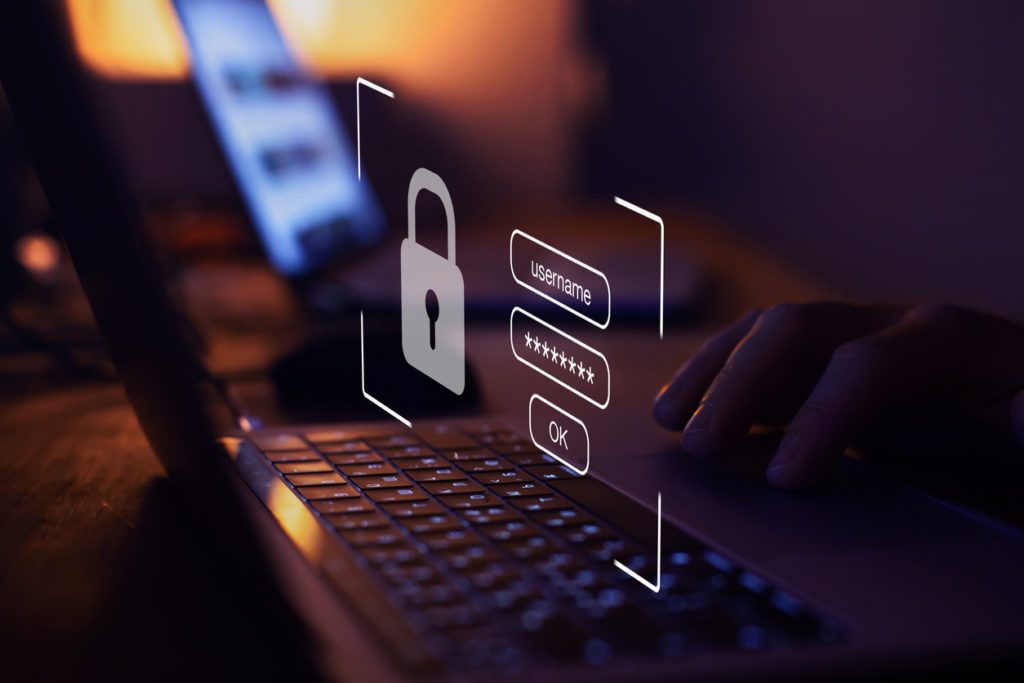 Security threats are inevitable in the current era. Luckily, there are various ways you can use to mitigate them. You can achieve this by including a few steps in your onboarding process to ensure you reduce any risk associated with former employees.
Revoke All Access and Reset Passwords During Offboarding
Revoke all employee access to critical files and reset all the passwords to connect your networks. You need to prevent any external access after their exit.
Transfer data to a Centralized Cloud Application
Moving all your critical data to a centralized location will restrict access to a few individuals or essential people of the organization. Set these permissions so that no one outside the company can view data by any means possible.
Conduct an Exit Interview
An IT exit interview is compulsory for any departing employee. It will help you to identify any red flags that may bring you trouble in the future. Question the employee about their account access, company credit card, and critical data.
Have Documented Processes
Your onboarding process should not be random or arbitrary. Be sure to have it documented at every step so that you can follow a process without losing focus. It cares you from missing anything that can lead to security issues.
Mitigate Your Cybersecurity Risks of Offboarding Remote Employees
Every company needs a smooth exit to ensure they keep the security of their IT infrastructure. Agile IT can help streamline your policies and process for managing insider risk. Contact us today to receive a quote or learn more about our procedures.