Security can be complex. Often, you end up with multiple standalone security solutions, which can be pretty complicated. You want to find a means to consolidate your security vendors, which will not only reduce your security costs but also close existing coverage gaps. Besides, you are better equipped to prevent even the most sophisticated attacks. Choosing to invest and consequently implementing XDR means that you will effectively be consolidating your security vendors.
It is a timely investment in a unified security incident detection and response platform that automatically collects and correlates data from your entire Microsoft 365 environment. Think of it this way. You can invest in several security products for security and event detection and response.
The output is greater visibility, coverage, and performance. As a modern, digital business, you want to focus our cyber defense tactics on finding tools that enable visibility and have the ability to prevent, detect, investigate and respond to threats.
These tools should be able to respond to said threats in real-time and alert your team for speedy investigation. Even with a host of tools, it becomes difficult to integrate these. Besides, these continue to push the cost of delivering effective security operations upwards. For a business with a small IT team or one whose IT team lacks the right expertise, this could mean your business is increasingly exposed. Enters the Microsoft security architecture.
Microsoft Security Architecture 
With Microsoft security architecture, you end up just dealing with a single vendor architecture. This means that all the API stitching you would have had to do is no longer necessary. This translates to reduced management and overhead costs.
The offering herein is the combination of Microsoft Defender and Sentinel for XDR. This toolset brings together visibility and incident management across your Microsoft ecosystem. The outcome is consistent security regardless of your workload, technology location, or whether you are using the cloud-native or hybrid infrastructure.
What Is Microsoft Defender XDR? 
Having highlighted what XDR is, it's paramount to now examine Microsoft Defender XDR. The latter was tabled as a unified cyber defense platform that integrates the entire Microsoft security architecture.
This XDR solution automatically collects, correlates, and analyzes signals, threats, and alert data across your entire
Microsoft 365 ecosystem. The solution borrows heavily from AI and automation. Microsoft Defender provides your business with XDR capabilities for end-user environments. This means that threat detection and response tactics are in place to protect your emails, documents, applications, and other endpoints. On the other hand, you have 
Microsoft Defender for Cloud, which delivers XDR capabilities for infrastructure and multi-cloud platforms. XDR in
Microsoft 365 is basically a built-in self-healing technology with the ability to automate remediation, thus reducing remediation time. This solution combines Microsoft 365 Defender, Microsoft Defender for Endpoint, Microsoft Defender for 365, and Microsoft Defender for Identity. Additionally, you defenders should be able to extend their mobile threat defense capabilities and extend the current macOS support for more prudent threat and vulnerability management. Besides, to stay ahead of the curve, you want to leverage priority account protection which means that your security teams are freed up to focus on the most significant threats. 
Further, your multi-cloud and hybrid workloads, including virtual machines, IoT, and databases, among others, are protected with Azure Defender. While Microsoft Defender XDR through Azure Defender and Microsoft 365 Defender offer rich insights and prioritized alerts, you are still going to need visibility across your ecosystem for a more adept security undertaking. That's where Azure Sentinel comes in.
What Is Azure Sentinel?
Azure Sentinel is Microsoft's cloud-native SIEM. The latter leverages built-in AI to analyze data from across the Microsoft ecosystem. As a cloud-native SIEM, it provides unlimited cloud speed and scale. Further, given just how closely Azure Sentinel is integrated with Microsoft Defender, it becomes exceptionally easier to combine all your security data. Given that Sentinel SIEM is an integrated SOAR capability, your security team can better enrich the incident data, notify the security analysts and automate steps towards response to items in real-time.
It, however, becomes much easier and more straightforward when you integrate the Defender XDR suite with Azure Sentinel. This means that you essentially synergize your incident management capability. Your security team becomes better equipped to investigate, document, respond and monitor all security incidents. Think of it this way. The current threat landscape is ever-changing. Attackers are forging more sophisticated and complex attacks, which means that your resources are increasingly vulnerable. You can no longer afford to protect isolated assets. You need an integrated approach in your XDR which is where Microsoft Defender and Sentinel come in.
This integration of SIEM and XDR tools from a single vendor means that you essentially get the best of both worlds. Specifically, you get to have end-to-end threat visibility across your Microsoft ecosystem and coordinated action across your different platforms. By coordinating these two and implementing them, you essentially get to equip your security team with more context and automation. The result is better hunting of threats and implementation of threat prevention.
How to Implement XDR With Microsoft Defender and Sentinel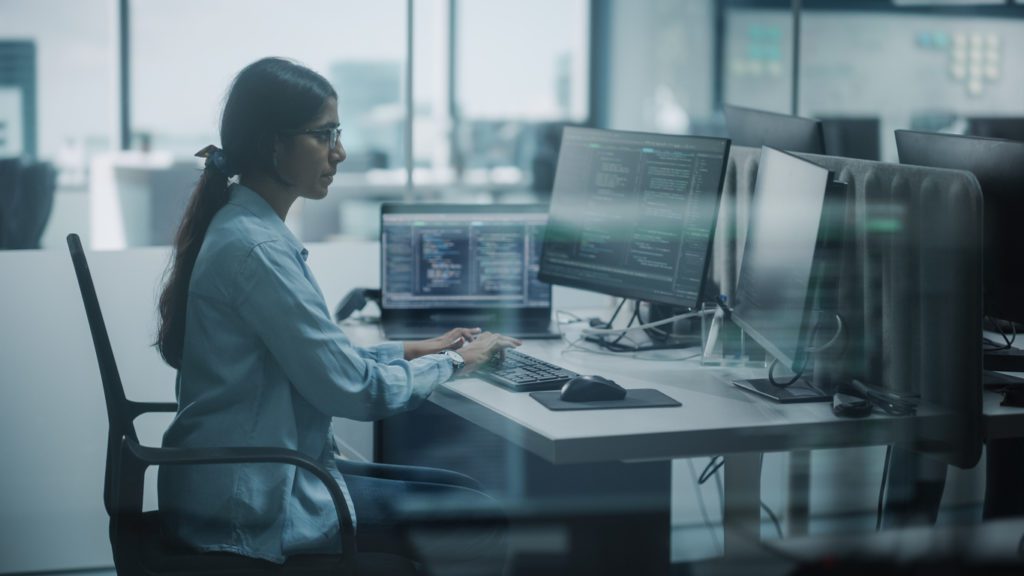 To reiterate, Microsoft Defender provides XDR capabilities for end-user environments. On the other hand, Sentinel provides XDR capabilities for infrastructure and cloud platforms. Defender integration allows you to stream all Microsoft 365 Defender incidents into Microsoft Sentinel.
This means that the data can synchronize between both portals. This integration ensures that Microsoft 365 security incidents receive the visibility needed from within Sentinel. With just a single click, you should be able to connect Microsoft 365 Defender incidents from Microsoft 365 Defender components into Microsoft Sentinel. This means that the Microsoft Defender incidents appear in the Microsoft Sentinel incidents queue with what could best be described as similar details and functionality to any other Microsoft Sentinel incident.
If any changes to the status or assignment of a Microsoft 365 incident occur, synchronization takes place in both portals soon as the change applies. With Microsoft Defender and Sentinel, your security personnel should be able to embark on advanced hunting event collection.
The Defender connectors enable the professionals to stream advanced hunting events into the portal, with the component services going into Microsoft Sentinel. As of April 202, it became possible to collect hunting events from all Defenders and simultaneously stream these into the Sentinel workspace. This translates to your team having full access to the complete set of advanced hunting events. It is prudent to mention that there are a few prerequisites that must be met if you were to connect your Microsoft Defender to Sentinel.
Valid License
For starters, you will need a valid license for Microsoft 365 Defender. As the systems administrator, you must appoint a Global Administrator or put in place a Security Administrator. Finally, your readers must read and write permissions on your Sentinel workspace.
Onboarding to Microsoft Defender for Identity
When it comes to the prerequisites for Active Directory sync via MDI, you must first ensure that tenants are onboarded to Microsoft Defender for Identity. Further, you must ensure that you have the MDI sensor installed.
Having met these prerequisites, you will then proceed to connect to Microsoft 365 Defender. In Microsoft Sentinel, you will proceed to select Data connectors, then select Microsoft 365 Defender preview. Once on the pane, you will select the Open connector page and configure three sections.
The first is to connect incidents and alerts, which should enable essential integration between Microsoft 365 Defender and Sentinel. The outcome is synchronized incidents and alerts on either platform.  The second step would be to connect entities. This step enables the integration of on-premises Active Directory user identities into Sentinel through Defender for Identity. Lastly, you will need to connect events. This enables the collection of raw advanced hunting events from all Defender components. `
XDR Tactics
There are benefits of combining Microsoft Defender and Sentinel as the go-to XDR tactics. For starters, your security team should be able to stop breaches across your entire ecosystem.
Your team is better able to secure all your cloud and platforms, including Azure, AWS, and Google Cloud, not to forget Mac, Linux, iOS, Windows, and other platforms. Besides, this means having, within your arsenal, the leading integrated security tools. That means you are able to better prevent, detect, and respond to attacks. Further, your team becomes empowered to resolve threats faster as they can better leverage AI and automation.
Finally, it becomes significantly easier to stop ransomware. By implementing XDR with Microsoft Defender and Sentinel, you essentially empower your team by putting the right tools and information in their hands.
They are better able to gain insights across your digital ecosystem. On the other hand, they can better leverage integration and automation, thus protecting your end users. Altogether, your security team becomes better equipped to secure your end users and your multi-cloud infrastructure. In hindsight, you can leverage the free Microsoft Sentinel benefits for Microsoft 365 E5 and synergize these benefits with those of Microsoft Defender.
Conclusion
Agile IT offers rapid greenfield deployments of Sentinel but can also engage in a long-term strategy to reduce complexity in your cybersecurity platforms and consolidate vendors. To find out how we can help, request a quote today.