As a business in the modern business ecosystem, there's a probability that your business depends on technology to maintain productivity. All of the technology you use requires expert IT staff to maintain, manage, deploy and secure. While an in-house IT team could sufficiently handle these functions, oftentimes, you will need to augment this team's capabilities. When done right, this augmentation can help create sustainable business growth. There are various outsourcing options available to you. This blog explores each one (MSPs, CSPs, MSSPs, and CMSPs) expounding how they could potentially augment your IT staff.
What is an MSP?
MSP is an abbreviation for Managed Service Provider. This is a third-party contractor that offers managed IT services that include network monitoring, system management, data backup and recovery, and email server hosting. What's more, your business gets to have experts remotely take on patch management, hardware updates, and software installations.
At the tenet of the practice is a break-fix strategy that is simply not sustainable. In retrospect, this provider only acts when something goes wrong and would likely not take on a proactive role.
What is a CSP?
With the shift to the cloud, there's a new type of provider that comes into play: the Cloud Solution Provider. Traditionally, CSPs were in charge of managing cloud-based services, including Microsoft 365, AWS, and SalesForce. This has since evolved to include the managed IT services that you would get from an MSP.
Standard services provided by CSPs include Platform as a Service (PaaS). This means you do not have to worry about maintaining specific services as clients can run their programs on the service provider's platform. An additional service is Software as a Service (SaaS). Here, the business can access software over the internet on a pay-per-use basis. This service comprises updates, data backup, and security services. Finally, your business should benefit from the Infrastructure as a Service (IaaS) offering. This allows you to use the provider's storage, which enables the business to scale its storage space.
Notably, CSPs will deliver a number of hosted solutions that should go a long way in streamlining your business processes. When you partner with a Microsoft Cloud Solution Provider, the partner is in charge of your Microsoft cloud lifecycle. As part of this service, there are licensing options that put the CSP in charge of providing you with software licenses for on-premises deployment, greater flexibility, and a more straightforward transition to the cloud. Still, don't confuse these licenses with Microsoft CSP licensing.
What is an MSSP?
By 2023, it's predicted that 75% of organizations will likely restructure their risk and security governance that should address the widespread adoption of advanced technologies. To keep pace with this evolution, your business requires the creation of a resilient cybersecurity strategy. That's where Managed Security Service Providers or MSSPs come in. These are vendors that provide managed networks and other security services to a client. The MSSP remotely monitors the security technologies and security-related events across your entire ecosystem to identify, advise on remedial action, and, where appropriate, respond to threat exposure and security.
When you partner with an MSSP, you will be outsourcing monitoring and management of security devices and systems. Standard services that the vendor will offer include firewall management, intrusion detection, virtual private network, vulnerability scanning, and anti-viral services. MSSPs function from high-availability security operations centers designed to reduce the number of operational security personnel that your enterprise will need to hire, train, and retrain in pursuit of an acceptable security posture. Note that MSSPs are focused on defense and detection, not so much on protection.
What Is MDR?
Closely related to MSSPs are MDRs or Managed Detection and Response solutions. These identify active threats and quickly respond to either eliminate, investigate or contain them. These solutions use a combination of technology and human expertise. These all aim at monitoring the business' IT environment to catch emerging and active threats. Then, respond to these accordingly.
As a third-party vendor, the MDR significantly reduces the amount of time it takes for a business to detect any compromised assets. This is made possible, seeing as MDR is driven by intelligence from both data and humans from the global security operation centers (SOCs) from which MDRs operate.
What is a Cloud Managed Service Provider (CMSPs)?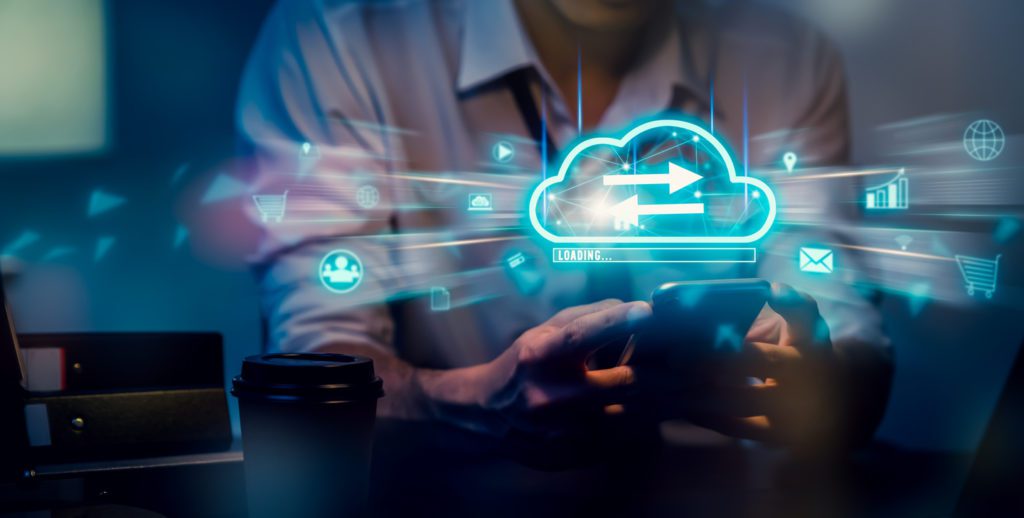 Cloud Managed Service Providers (CMSP) are vendors that step in to help with cloud computing. At present, businesses are continuing to experience greater cloud virtualization and adoption as the COVID-19 pandemic seems to wind down and many employers are moving to hybrid work arrangements. This allows for numerous benefits, including massive scalability, increased agility, and lower costs. CMSPs are integral in that they help businesses recognize and leverage cloud advantages, but in many cases also offer cloud managed infrastruture that can manage and secure on-premises workstations, mobile devices, and servers. In retrospect, traditional MSPs and CMSPs play the same role, just under different circumstances. The former helps with monitoring and maintenance just like CMSP. However, seeing as the cloud is constantly evolving, CMSPs are more up to speed.
With CMSPs, you have operations happening at a faster rate from the initial build-up, to monitoring, to alerting. This means that service provision is relatively faster, especially since the physical hardware is already up and running on the cloud.
An additional advantage of CMSPs over the traditional MSPs is that the former is redundant, which means that the CMSPs can perform all updates, monitoring, and maintenance from any location. This makes operations both quick and efficient. What's more, you are sure that CMSPs can safeguard availability during outages as they have multiple data centers in various geographic locations. Overall, when your business lacks the technical know-how and the resources to efficiently manage all cloud infrastructure, you can outsource to CMSPs, which translates to your business enjoying the benefits of cloud solutions.
Learn More About the Differences Between MSPs, CSPs, MSSPs and CMSPs
Concisely, outsourcing some of the cloud functions and partnering with third-party vendors guarantees you greater reliability while freeing your in-house IT staff and developers, which provides a host of benefits, including cost-saving. What's more, your business benefits from greater resource optimization as you can take advantage of a public cloud environment on a pay-as-you-go basis.
AgileMAX is a unique cloud managed services solution that enables on-premise, cloud, and hybrid infrastructures to be directly managed from Azure and Microsoft 365 with zero third-party applications and agents like Kaseya and Solarwinds. Contact us today to partner with a vendor that is unapologetically focused on the cloud.